Reach-In Closet
Maximum storage behind closed doors.
Free design consultation
Custom design
Professional installation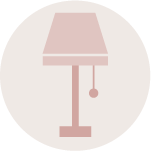 Lighting
Integrate some flattering lighting to highlight your favorite items.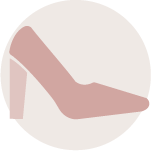 Shoe Shrine®
Display your favorite sneakers and flats with adjustable shoe racks.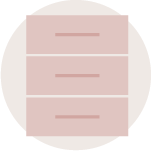 Drawers
Easily store your items with customizable drawers of all sizes.
Schedule A Free Consultation
Please share your information below and one of our design consultants will be in touch within 48 hours to set-up a free in-home or virtual consultation.
"*" indicates required fields
Most homes are designed with reach-in closets in the smaller bedrooms, while walk-in closets are found in the master bedrooms. While reach-in closets are not as spacious as master closets, they're often expected to store lots of clothing, shoes, accessories, and other various items. If your reach-in closet isn't designed intuitively, it is likely to seem cramped and cluttered, leaving you feeling anything but inspired. At Inspired Closets, we specialize in custom reach-in closet systems that maximize every inch of space using purposeful, beautiful design. 
While you may not think much can be done to maximize your reach-in closet space, you'd be surprised. Space-saving features can be strategically placed to house all of your items with a focus on accessibility. That means that you can easily open your closet door and grab the jacket or shoes you need — no more searching under piles of clothes or shifting loads of hangers. Our clients immediately feel the difference of a custom reach-in closet, and they soon discover the positive impact it can have on their daily lives. 
We're confident that you'll feel the same way about your custom reach-in closet design. That's because every single reach-in closet organization system is designed with your needs in mind. We base our decisions around your lifestyle and usage, ensuring that the finished product will inspire you for years to come. Our designers use organizational features like custom-built drawers, jewelry organizers, hideaway hampers, and shoe organizers to give every item its place. When everything has its designated spot, you can kiss clutter goodbye for good. 
Wondering what our customers think?
"Inspired Closets worked with my builder to design the four walls of my closet that would best fit our space."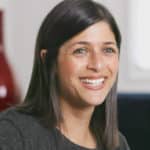 Nicki
Hear More From Clients Just Like You
Learning Center
We invite you to visit the Inspired Closets Learning Center. Our library of resources are sure to help you learn more about custom home organization and provide you with tips and ideas to tackle your next project.
Learn More