Free design consultation
Custom design
Professional installation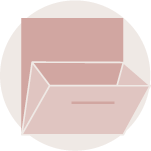 Hamper
Keep dirty clothes out of sight until laundry day with a convenient pull-out hamper.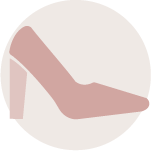 Shoe Shrine®
Put your favorite shoes on display with the adjustable Shoe Shrine®.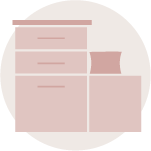 Closet Peninsula 
Add some extra storage and seating space with a functional walk-in closet peninsula.
Schedule A Free Consultation
Please share your information below and one of our design consultants will be in touch within 48 hours to set-up a free in-home or virtual consultation.
"*" indicates required fields
Is all that room in your walk-in closet being put to good use? Chances are, your existing closet design is seriously lacking in functionality and inspiration. Your walk-in closet design should help you feel organized and calm, giving you the space you need to get ready for your day. At Inspired Closets, we create custom walk-in closet systems that transform cluttered closets into areas that simplify your life. 
A custom walk-in closet gives you the chance to personalize a space you use every single day, ensuring it's built to hold your clothing, shoes, and accessories. And with our custom walk-in closet designs, our team will ensure your closet doesn't merely have enough space to store your items — it's also designed intuitively to help you grab items faster and keep things tidy. Proven organizational solutions like hideaway hampers, custom-built drawers, and short-hang and long-hang sections keep everything organized and accessible, helping you feel inspired every time you open your closet door. 
With custom walk-in closet designs from Inspired Closets, everything is built around your needs and lifestyle. If you love shoes, we'll install a Shoe Shrine® to keep them accessible and on display. If you need more space to store your items and get ready in the morning, we'll add a walk-in closet island that features extra drawers and counter space. Our designs are purposeful, and we make every decision with you in mind. And because our design process is so collaborative, you're always welcome to offer your ideas and feedback. After all, it's your closet, and we want you to absolutely love it. 
Wondering what our customers think?
"Inspired Closets worked with my builder to design the four walls of my closet that would best fit our space."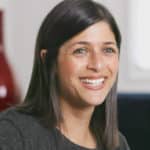 Nicki
Hear More From Clients Just Like You
Learning Center
We invite you to visit the Inspired Closets Learning Center. Our library of resources are sure to help you learn more about custom home organization and provide you with tips and ideas to tackle your next project.
Learn More