Free design consultation
Custom design
Professional installation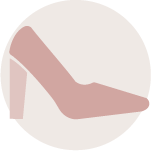 Shoe Storage
Clear away doorway clutter with a designated space for everyone's shoes.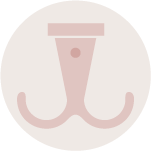 Hook Boards
Increase entryway storage opportunities with convenient hook boards.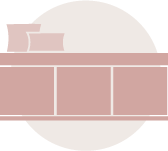 Bench Seating
Take a seat at the end of a long day with integrated bench seating.
Schedule A Free Consultation
Please share your information below and one of our design consultants will be in touch within 48 hours to set-up a free in-home or virtual consultation.
"*" indicates required fields
It's difficult to overstate the importance of having a place to hang your keys, bag, and jacket when you step through your front door. The last thing you need when rushing out the door to start your day is to find that you've misplaced your keys because you have nowhere to reliably store them. The team at Inspired Closets knows that even the smallest entryway storage details can calm and simplify your busy life. We specialize in entryway organization and custom locker closets to help calm the chaos that often happens near your front door. 
Your entryway sets the tone for the beginning of your day or the rest of your evening, so we believe it should be thoughtfully organized to complement your life. We create every entryway design with your needs in mind, taking into account your schedule, your family's hobbies, and other factors that might determine what you need from a custom mudroom or entryway. No design is exactly the same, and we believe that's the key to a functional, beautiful home organization. 
Our team uses proven space-saving solutions to bring practical organization to your daily life. During the design process, we'll offer our ideas to ensure your entryway simplifies your life. For a larger family, we may recommend installing entryway locker storage that provides ample space to store shoes, jackets, and backpacks. If you have a small entryway area that could use some careful organization, we might install an entryway wardrobe with hooks, shoe storage, and open cubbies. We can also install an entryway bench that gives you space to take off your shoes after walking through the door. 
Whatever your entryway organization needs, our design team is happy to create, design, and install it. After all, it's your home, and we want you to love every inch of it. That's why we offer a collaborative design process where you can offer feedback and let us know what you do and don't want in your entryway design. Take a look at our Entryway Idea Gallery to see past designs and get some inspiration for how you'd like your custom entryway lockers and storage system to look. When you're ready to get started, contact Inspired Closets to schedule a free consultation. Our team of designers is excited to begin creating an inspired entryway storage system that's tailored to your life. 
Wondering what our customers think?
"When you hire somebody like Inspired Closets you just weigh in with what you like. Inspired Closets made the decision making process really easy."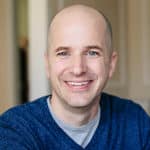 Erik
Hear More From Clients Just Like You
Learning Center
We invite you to visit the Inspired Closets Learning Center. Our library of resources are sure to help you learn more about custom home organization and provide you with tips and ideas to tackle your next project.
Learn More