Free design consultation
Custom design
Professional installation
Workspace
A spacious work area helps you tackle that to-do list with elbow room to spare.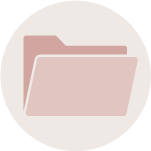 File Drawers
Store important documents in organized style with large cabinet file drawers.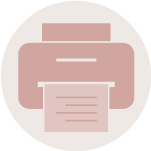 Printer Storage
Keep your printer out of sight yet easily accessible with a printer drawer.
Schedule A Free Consultation
Please share your information below and one of our design consultants will be in touch within 48 hours to set-up a free in-home or virtual consultation.
"*" indicates required fields
A home office isn't just a room to get work done. It's typically also a place to pay bills on the weekends, help children with homework, or engage in hobbies and crafts. A lot can get done in a home office — as long as it's well organized that is. When a home office is cluttered and cramped, you may find yourself becoming distracted by the mess. When productivity is key, you need a well-designed home office with ample storage space. Inspired Closets specializes in home office design and organization, whether you need a professional workspace or an inspired crafting studio. 
If you work from home or spend a lot of time in the home office, you need it to be optimized for maximum productivity and creativity. When cords are piled up and papers are scattered, it's hard to be as efficient as you'd like. The solution to this problem is home office storage and organization. When your laptop, printer, files, and craft supplies have their own dedicated space, your mind has more room to work quickly and efficiently. 
The designers at Inspired Closets know the importance of a well-organized and purposefully designed home office. We use home office storage features including integrated outlets, file and craft storage, and cord management to keep the clutter to a minimum. We even use home office closet organization solutions like printer drawers, cubbies, and open-shelf storage to give you plenty of room for anything you might need in your workspace.  
Wondering what our customers think?
"When you hire somebody like Inspired Closets you just weigh in with what you like. Inspired Closets made the decision making process really easy."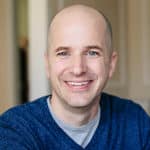 Erik
Hear More From Clients Just Like You
Learning Center
We invite you to visit the Inspired Closets Learning Center. Our library of resources are sure to help you learn more about custom home organization and provide you with tips and ideas to tackle your next project.
Learn More