Free design consultation
Custom design
Professional installation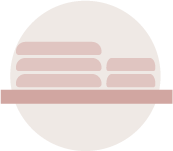 Folding Counter
Say goodbye to piles of clean clothes with a convenient folding counter.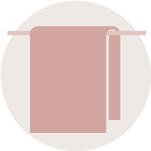 Drying Rack
Give delicate items a dedicated space to dry with a fold-out drying rack.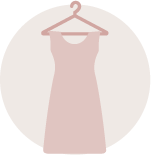 Hanging Station
Avoid wrinkles and allow clothing to air-dry with out-of-the-way hanging rods.
Schedule A Free Consultation
Please share your information below and one of our design consultants will be in touch within 48 hours to set-up a free in-home or virtual consultation.
"*" indicates required fields
The laundry room is the hardest-working room in the house, but that doesn't mean you should have to work that hard. When laundry day rolls around, you should be able to get those chores done as quickly as possible. But when your laundry room is small, cramped, and cluttered, even a small load of laundry requires a lot of effort. At Inspired Closets, we know that a well-designed laundry room has the potential to change your life by making laundry day easier. Our custom laundry room cabinets and storage solutions make washing, drying, and folding a breeze. 
Our clients feel the difference of a custom laundry room the first time they see it. Dirty clothes have their designated spot, the ironing board folds out, drying racks are within reach, and cleaning supplies are tucked away. These may seem like small changes, but they can have a big impact when you have multiple loads of laundry that need cleaning. 
The secret to making laundry day feel like any other day lies in intuitive, purposeful design. Each laundry room design our team creates is unique to the client's needs. In fact, when we begin the custom laundry room design process, we talk with you to understand what you do and don't love about your existing laundry room setup.No matter the size of your laundry room, we'll use up every inch of available space to ensure it feels spacious and well-organized. Features such as cleaning closets and basket cubbies provide ample laundry room storage, so you have ample space to get the job done quickly. 
Wondering what our customers think?
"When you hire somebody like Inspired Closets you just weigh in with what you like. Inspired Closets made the decision making process really easy."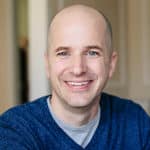 Erik
Hear More From Clients Just Like You
Learning Center
We invite you to visit the Inspired Closets Learning Center. Our library of resources are sure to help you learn more about custom home organization and provide you with tips and ideas to tackle your next project.
Learn More