Free design consultation
Custom design
Professional installation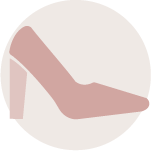 Shoe Storage
Clear away doorway clutter with a designated space for everyone's shoes.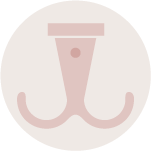 Hook Boards
Increase entryway storage opportunities with convenient hook boards.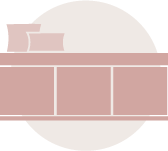 Bench Seating
Take a seat at the end of a long day with integrated bench seating.
LET'S DO THIS TOGETHER.
SCHEDULE YOUR FREE CONSULTATION TODAY!
Please share your information below and one of our design consultants will be in touch within 48 hours to set-up a free in-home or virtual consultation.
"*" indicates required fields
Custom Entryway Storage in Bellingham, Washington
When you come home after a long day of adventuring in Bellingham, you want to walk into a calm, organized entryway. However, you may be walking into a tangle of shoes, coats, bags, and more if you don't have an efficient storage system in place. With custom entryway storage from Inspired Closets, you can have a dedicated space for your keys, coats, bags, and shoes. These storage solutions help organize the entryway chaos, ensuring you feel calm as you enter and leave your home.
At Inspired Closets Bellingham, we know that custom entryway and mudroom storage systems can improve your daily life. We create storage solutions that are tailored to your specific needs and can make a difference in your house. When we install entryway lockers, cabinets, or benches in your Bellingham home, we know you'll see the difference, too.
To create effective and functional entryway and mudroom storage systems that work for you, we take the time to truly understand your needs. Once we know what isn't working with your current entryway or mudroom setup, we can recommend storage solutions that solve organizational issues. If you have a big family, custom storage lockers are a great way to give each person space for their daily items. If you simply want better storage space, we can install custom cabinets or even an entryway bench with hidden storage or shoe cubbies.
No matter what you want for your entryway or mudroom, the Inspired Closets Bellingham team is here to help. Our custom storage systems help calm the chaos and clear the clutter in your home. We serve clients throughout Bellingham and the surrounding areas, including Ferndale, Mount Vernon, Oak Harbor, and Burlington. Call us today to get started or visit our Bellingham showroom to see our designs in person.
Learning Center
We invite you to visit the Inspired Closets Learning Center. Our library of resources are sure to help you learn more about custom home organization and provide you with tips and ideas to tackle your next project.
Learn More