Read what customers say about us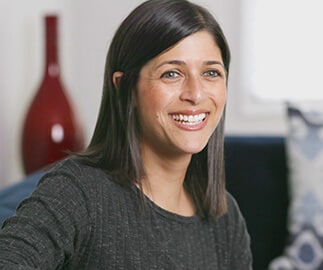 "We have plenty of room and even room to grow in what wasn't that big to begin with. I love my Inspired Closet."
Nicki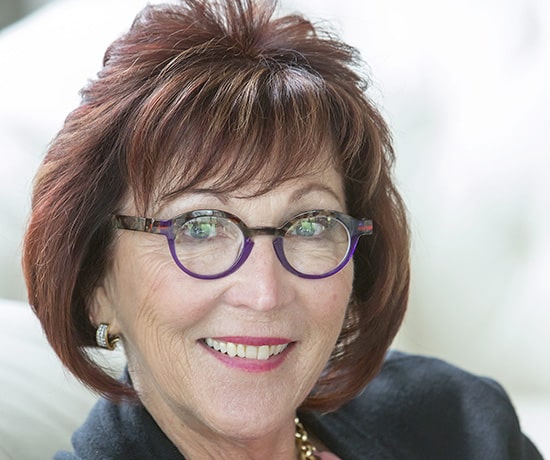 "I love my Inspired Closet. Their four step process was easy and seamless. They got to know us and our needs, they took control of the entire experience and that was great for us."
Sue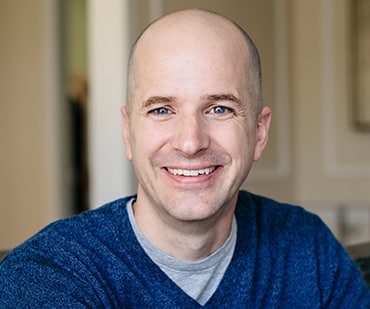 "When you hire somebody like Inspired Closets you just weigh in with what you like. Inspired Closets made the decision making process really easy."
Erik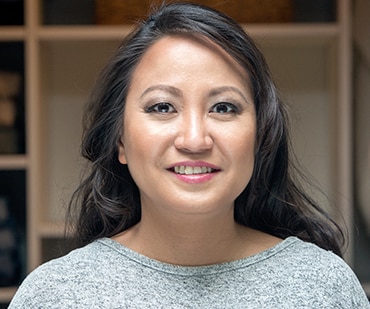 "During the design process, Inspired Closets helped me come up with the designs for the closet that we needed to help organize our life."
Haidee
"Highly recommend this company and their entire team. Very professional, friendly and on-time! They did a couple closets, bathrooms and our mudroom, stayed within budget and left with everything in impeccable order. We were very happy with the work and hired them back a second time! Their field teams are very professional and respected our property and their work was amazing and you could tell they took pride in the final product. Once we sell our house, we will for sure have them back for our next home."
Brenda
Essex Junction, VT
"Very professional, knowledgeable, and personable design staff! The builder/installer was timely and efficient! We loved that our personal designer came to the house, brought samples, and took into consideration everything we wanted built into our pantry. Previously we only had shelving on one side of the walk-in pantry. Our designer helped us create a space that provides not only shelving, but also cabinets, countertop working space, drawers and an area to hang glassware and put wine. We now have a walk-in pantry that is not only functional, it maximizes every inch of space possible from floor to ceiling! I can't say enough how much I love the work they did for us. I plan to hire them again in the near future to do our laundry room and master bedroom closet."
Sarah
Colchester, VT
"I love my new custom walk-in closets. The designer I worked with was awesome – he listened to me, gave me lots of things to consider, and helped me visualize the final design. He was very patient and willing to make changes until I was satisfied with the plans. The installer was great as well – he left no mess for me to clean up and took the time to show me how everything works, how to adjust the shelves, and how to care for the product. I would recommend this company. Visiting the showroom is a must – they do much more than just closets."
Kathy
Duxbury, VT
"Love my custom closet, we have the two small and two medium size drawers and some shelving above for baskets…in between the two upper and lower hanging areas....with space on the floor for shoes and shelving on top for those seldom used items that you don't want too far away/or paperwork and middle shelf for the sweaters and tops that can just be folded........works nicely and helped us out as we don't have large dressers in our bedroom...I believe it's been a year now, and still good as new."
Cynthia
Colchester, VT
"I can't say enough good things about your people as well…the installers are true professionals! I also LOVE my new master closet and guest room closet…so much more space and everything is organized and in its place! I was at a party over the weekend and telling my friends about my new master closet and how beautiful it is and how organized everything is and how much more room I have (it's amazing)…and people were making fun of me for being so excited about a silly closet….but I can't help it…I love it all. Thank you again for everything…you guys do great work!!"
Montpelier, VT
"This company was absolutely AMAZING!! I loved the entire process from start to finish. They measured my entire wardrobe, put everything onto the computer and provided me with a few concepts for my new walk in closet. 6 weeks later they arrived to install and it's beyond beautiful! I now have my dream girl closet! Thank you! I highly recommend them for any closet work!"
Cindy
Manchester Center, VT
"Wonderful to deal with on the phone and internet. I didn't have a chance to visit their showroom but despite that, they sent me photos, designs, and colors and we quickly made informed decisions. Our home was new construction so they installed without my ever meeting them. The closet was left immaculately clean. Very nice job!"
Joanne
Lake Placid, NY
"We've had them design our master bedroom closet and install a Murphy bed with shelving for the office. Both were done to our entire satisfaction. Everyone, from the designer to the installers were very knowledgeable and professional. We look forward to having them back in our house for other projects."
Russ
Jericho, VT
"Customer rep Ian is outstanding. He listened to our wishes and budget and gave us a number of reasonable options.. Josh then installed the products efficiently. Both Ian and Josh are great to work with. The showroom is arranged well and helped us see what closets would look like. The finished closets have improved the look of the space and hold more clothing items that are no longer being squished. The work was completed as scheduled."
Tom & Gail
Burlington, VT
"Outstanding from beginning to end. Our design representative was great at what she does- we love the flexibility of the software she uses & online access to design. Installer was timely, no delays & good cleanup. Otter Creek provided excellent value in product & customer service. Glad to support a quality, local business. Thank you!"
Williston, VT
"Everyone was wonderful and so accommodating to our schedule. We love the product and EVERYONE we worked with was knowledgeable and so nice. I am so happy we chose you for our custom closets!"
Shelburne, VT
"Special thanks to your designer and the installation technicians. I was very impressed with all the people whom I dealt with. I am very pleased with my closets. The designer and the 2 installation technicians were super organized and knew their stuff. They were all also some of the friendliest people I have encountered in a business."
Stowe, VT
"The designer was wonderful as were the guys who did the installation! My friend recommended you. Your entire team and the final project simply blew me away. Great customer service! I am building a new home in the near future and will contact you!"
South Burlington, VT
"It was a great experience—very knowledgeable and friendly staff. I am extremely pleased with my closets and other storage spaces. Excellent job! Your designer was a wealth of knowledge and very easy to work with."
Essex, VT
"Everyone we dealt with was knowledgeable, professional and engaging. We couldn't be more pleased with the closet organizers and our experience… Once we are settled into our new home, we will be looking at your product and expertise to solve storage solutions in several other areas."
Middlebury, VT
"From start to finish, a great experience and we LOVE our closets!"
South Hero, VT
"All was great: from Jennifer answering the phone, to the design team, and the installer—my experience was excellent. Everything was completed as promised and on time. The installer was meticulous—not a speck of sawdust was left. I appreciated their respect for my home."
Montpelier, VT