Free design consultation
Custom design
Professional installation
Key Features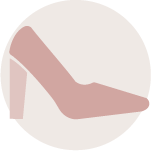 Shoe Shrine®
Create a dedicated space for tall boots and high heels.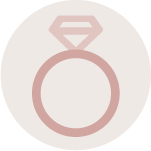 Jewelry Organization
Keep favorite pieces safe, accessible, and tangle-free.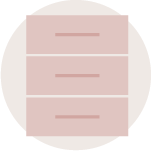 Shaker Drawer Fronts
Add a modern look and feel to closet drawers and doors.
LET'S DO THIS TOGETHER.
SCHEDULE YOUR FREE CONSULTATION TODAY!
Please share your information below and one of our design consultants will be in touch within 48 hours to set-up a free in-home or virtual consultation.
"*" indicates required fields
Custom Closet Systems in Richmond & Charlottesville, VA
At Inspired Closets Central Virginia, we believe in the transformative power of custom organization. That's why we partner with Richmond and Charlottesville area residents to design custom closet organizer solutions. We want your closet to be designed around you, what you own, and your lifestyle.
We offer custom closet solutions for all types of closets, including walk-in, reach-in, and boutique closets. Our experienced designers have transformed closets of all sizes. No matter your needs, we will work with you to find a solution together. Maybe it's your shoes that frustrate you, or maybe it's not having ample space for your jewelry. Whatever the need, we design features into your closet that address the things that cause you the most stress. We also design with the future in mind. Many of the important elements and features of your custom closet will be adjustable so you can easily adjust your custom closet to meet your changing needs.
Transforming your closet in your Richmond or Charlottesville area home is easier than you think. Together we'll work through four steps to transform your closet into a beautiful, functional space. We work around your schedule to minimize disruptions to your life. Our talented team is known for providing exceptional customer service, from the initial consultation through the final installation. If you're ready to take the step toward a more organized home, give us a call.
Learning Center
We invite you to visit the Inspired Closets Learning Center. Our library of resources are sure to help you learn more about custom home organization and provide you with tips and ideas to tackle your next project.
Learn More