Free design consultation
Custom design
Professional installation
Key Features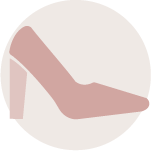 Shoe Shrine®
Create a dedicated space for tall boots and high heels.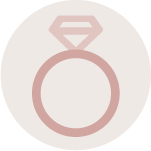 Jewelry Organization
Keep favorite pieces safe, accessible, and tangle-free.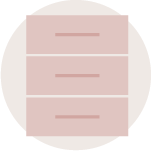 Shaker Drawer Fronts
Add a modern look and feel to closet drawers and doors.
LET'S DO THIS TOGETHER.
SCHEDULE YOUR FREE CONSULTATION TODAY!
Please share your information below and one of our design consultants will be in touch within 48 hours to set-up a free in-home or virtual consultation.
"*" indicates required fields
Custom Closet Designs in Dallas-Fort Worth
We believe that when your space is customized to you, organization becomes effortless. When every shelf, drawer, and hanging rod is purposefully placed to support your lifestyle, it's easy to start and end every day organized. The Inspired Closets team loves designing and installing custom closet systems for our Dallas-Fort Worth clients.
We always begin the process with a one-on-one consultation. We want to understand your lifestyle, how you use your space, and what you love — or don't love — about your current closet. It's important that we know your wants and needs so we can design a custom closet that meets them. Our designers use their creativity and years of experience to optimize your space and the functionality of your closet. Features such as built-in hampers, necklace cabinets, adjustable shoe shelves, and valet rods make organization easy. With our proprietary Shoe Shrine™, you can organize your shoe closer together for flats or farther apart for tennis shoes, heels, and boots. We know life is dynamic and things change, and we want your closet to be able to keep up with the changes that happen in your life which is why many of the features we design into our custom closets are also highly adjustable.
The design step also includes recommending a material color and hardware that match your existing home decor and fit within your budget. We aim to make your closet blend seamlessly with the rest of your home. We design custom solutions for closets of all shapes and sizes. Reach-in or walk-in, master or children's, we can transform your closet into an inspired, organized space. Our team will guide you through every part of the process. We would love to help you calm the chaos that can take over your closet. Give us a call or visit our showroom to schedule your free consultation.
Learning Center
We invite you to visit the Inspired Closets Learning Center. Our library of resources are sure to help you learn more about custom home organization and provide you with tips and ideas to tackle your next project.
Learn More