Our joy comes from your joy.
"I cannot rave highly enough about my experience with Inspired Closets. From start to finish, it was FANTASTIC."
Tracy M.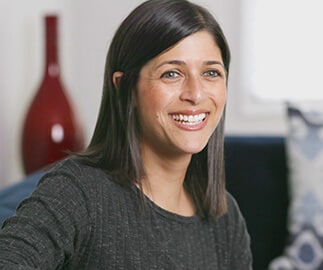 "We have plenty of room and even room to grow in what wasn't that big to begin with. I love my Inspired Closet."
Nicki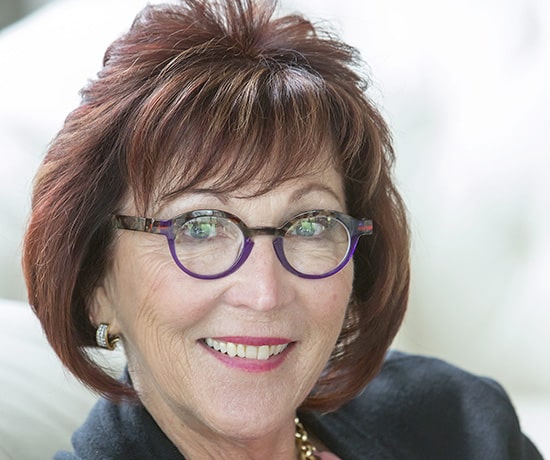 "I love my Inspired Closet. Their four step process was easy and seamless. They got to know us and our needs, they took control of the entire experience and that was great for us."
Sue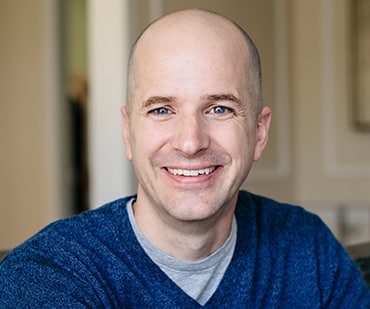 "When you hire somebody like Inspired Closets you just weigh in with what you like. Inspired Closets made the decision making process really easy."
Erik
"From the designing all the way to installation everyone involved was very professional! I would recommend Inspired Closets 100 times over and I can't wait to work with them on our next project."
Laneshia E.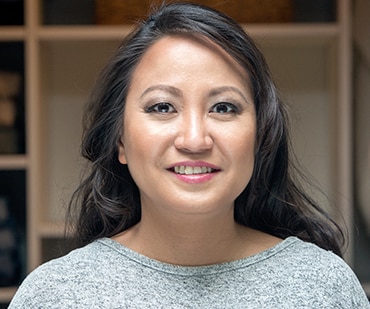 During the design process, Inspired Closets helped me come up with the designs for the closet that we needed to help organize our life.
Haidee
"I started working with Inspired Closets right before the pandemic and had to put things on hold for a couple of years. When I called back, Kerry picked up right where we left off! She was extremely helpful, knowledgeable, and was able to get me exactly what I was looking for! Day of installation was extremely easy, quick, and professional. I highly recommend their services!! I am beyond happy with the results and outcome!!!"
Ann H.
"Responded to design needs for new home and adapted to late changes by changing layout and still hitting original installation date. Great job!"
John S.
"Thank you Inspired Closets for a fabulous job on our "small" closets. Our designer was actually able to get me more hanging room due to her design. I really loved going to their showroom and seeing all the wonderful options for the closets. The installation was seamless and the crew so professional. I normally do not do reviews but felt that the company truly lived up to my expectations. Thank you all."
Linda H.
"Inspired Closets delivers organization with style. Denee' and her team have a talent for design and can tackle any organizational challenge. Ricardo makes sure everything is installed to perfection."
Scotti G.
"The designs that we chose from were very flexible and aesthetically appealing. From design to completion – very well done. Thank you Inspired Closets."
Denny R.
"Although my project was so small, I felt valued and appreciated. I could have never maximized the space in my sewing room without the help of Denee' and Inspired Closets."
Ashleigh F.
"They were very professional and reasonably priced. Inspired Closets has an awesome finished product. It was the easiest part about building my new home."
Vanessa H.
"Amazing organization & maximizing of all space. Beautiful finishes from which to choose. Quality, professional work with the utmost respect for your home."
Sharon M.
"They took my vision and made it a reality. Not only that, the personal touches, impeccable service and attention to detail all were superb."
Kerry M
"Loved my designer Kerry Jo. She worked very hard to fit cabinets in my awkward shaped, small walk-in closets. Our closets were installed and they are beautiful! I am very pleased with the quality of the product."
Terry W.
"Denee and Matt are awesome. First-time custom closet experience, Denee made it possible. She made changes as many times as we had asked her to without any delays. Installation and quality was second to none. Love my closets."
Roshan A.
"Inspired Closets installed a new closet system in our home. They were fantastic to work with from the design through the installation."
Bruce B.
"Everything was very professional, and we couldn't be happier. Thanks everyone for making this a very pleasant experience."
Mark G.
"I had an amazing experience with Inspired Closets. They worked with me to design the perfect space, provided interactive drawings to review, we had conference calls to go over materials and the final product turned out perfect."
Dawn B.
"I had a custom pantry installed giving me much more space and flexibility to work with and I love it! I have only had the system installed for 2 days but I love that I can adjust the shelves and it has turned my disaster of a pantry into something wonderful!"
Nicole C.
"Inspired Closets did an outstanding job at measuring my space and building cabinets to match!"
Jody D.
"My closet stays organized I keep shirts, pants, and dresses together and try to color coordinate. Thank you for helping me with this project could not have done it without you."
Barbara R.
"The closets you did for our salon were such a gift of space. Everything had a home. And we even had extra space. You took a small space and stylishly made it seem big. So wish I had your magic touch in my house here in Florida."
Gretchen C.
"I'm over the top about our new closet. Why didn't I do this years ago?? "
Karin B.
"Good quality and excellent service by Denee'. But, even more importantly, the installer showed up as scheduled and was delightful and competent."
Sally O.
"Denee' and the staff at Inspired Closets are one of those rare finds. From start to finish, she delivered exactly what she said, a high-quality product provided with tremendous care and attention."
Julie G.
"From the first minute to the very last second of our experience, we were treated exceptionally and let me say the final product exceeded our expectation."
Bob R.
""Love, love, love Inspired Closets! "
Shelly W.
What Our Clients are Saying
We believe in the power of custom organization because we've seen the impact it can have. When we reveal the finished product, we can see the relief in our client's faces and hear the joy in the voices. Months later, our clients take the time to tell us that their custom closet has simplified their life. Your joy gives us joy and motivates us to keep providing exceptional customer service with every custom closet project.
We are honored and humbled to see the positive reviews our clients leave us and to be referred to their friends and family. It brings us a lot of joy to expand our reach and help more families in the Dallas-Fort Worth area with their custom home organization. We share the experiences of our clients here so you can feel confident in your decision to partner with Inspired Closets Dallas-Fort Worth.
Our clients appreciate how well we listen and our steadfast commitment to helping them life a happier, healthier, and more organized life. They also love how easy the process is. It takes only four steps to create a custom closet that makes you feel calm, relaxed, and ready to take on the day. If you're ready to transform your closet or any other room in your home with custom organization, give us a call to schedule your free consultation.
Be the first to get new product news and special offers.
"*" indicates required fields
Talk to an Inspired Closet
design expert

about your project today.