Free design consultation
Custom design
Professional installation
Key Features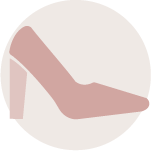 Shoe Shrine®
Create a dedicated space for tall boots and high heels.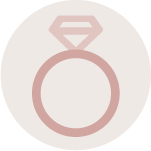 Jewelry Organization
Keep favorite pieces safe, accessible, and tangle-free.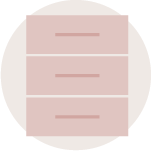 Shaker Drawer Fronts
Add a modern look and feel to closet drawers and doors.
LET'S DO THIS TOGETHER.
SCHEDULE YOUR FREE CONSULTATION TODAY!
Please share your information below and one of our design consultants will be in touch within 48 hours to set-up a free in-home or virtual consultation.
"*" indicates required fields
Custom Closets in Denver, Colorado
Something about a well-organized closet just makes life feel easier. How would your life be different? Most importantly, you'll be able to reach into your closet or even step inside to quickly find whatever you need to get ready for your day. Simplifying your life with custom home organization solutions is what we love to do. The Inspired Closets Denver team knows that the best way to keep your closet organized day in and day out is to implement a custom design. That's why we're so passionate about designing and installing custom closet systems for Denver homes.
Every closet is a different size and shape, but our expert designers can create custom solutions for any closet, including reach-in, walk-in, and boutique closets. No matter your closet dimensions, we'll transform it using clever space-saving features. When the finished product is installed, you'll be amazed at how much more space there seems to be — and how much easier it is to go about your day. You can learn more about each style of the closet here.
Custom Reach-In Closets in Denver
Your closet will seem to expand with our intuitive storage features and methodical implementation of hanging rods, drawers, and shelves. Solutions like sliding trays, built-in drawers, and vertical cubbies will keep your clothes organized and within reach. View some examples of past designs on our reach-in closets page.
Custom Walk-In Closets in Denver
Walk-in closets may be spacious, but they're not always designed efficiently. Our team can add organizational solutions like hideaway hampers, double-hang, and long-hang sections, jewelry trays, and a Shoe Shrine® to your Denver home's walk-in closet. With our practical and functional solutions, you'll have ample space to organize all your items. Take a look at our walk-in closet designs to envision your new closet.
Custom Boutique Closets in Denver
Spacious, four-walled closets have the potential to be luxurious, inspiring areas that help you get ready for your day in style. Our team of designers can add unique features that make your existing space beautiful and functional, including walk-in closet islands or elegant lighting features. View our past designs to see what your custom boutique closet might look like in your Denver home.
Each design decision and recommendation we make is in line with your individual needs — even the hardware and colors used in your custom closet system. Our Denver clients choose us because we listen to their needs and seamlessly implement them into our designs. When they see the finished product, they can clearly see that we heard them and took their opinions seriously. When the custom project is finished, our clients immediately feel at home. Read client testimonials here to find out more about their experiences.
Our Colorado closet designers are passionate about creating beautiful and functional organization systems to help improve your life. It takes just four steps to transform a cluttered closet into an inspired one. Call the Inspired Closets Denver team today or fill out a form to request a consultation. You're also welcome to visit our Denver showroom to see our designs in person.
Learning Center
We invite you to visit the Inspired Closets Learning Center. Our library of resources are sure to help you learn more about custom home organization and provide you with tips and ideas to tackle your next project.
Learn More