Reach-In Closet
Maximum storage behind closed doors.
Free design consultation
Custom design
Professional installation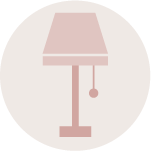 Lighting
Integrate some flattering lighting to highlight your favorite items.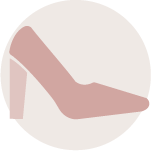 Shoe Shrine®
Display your favorite sneakers and flats with adjustable shoe racks.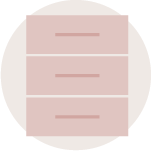 Drawers
Easily store your items with customizable drawers of all sizes.
LET'S DO THIS TOGETHER.
SCHEDULE YOUR FREE CONSULTATION TODAY!
Please share your information below and one of our design consultants will be in touch within 48 hours to set-up a free in-home or virtual consultation.
"*" indicates required fields
Custom Reach-In Closets in Denver, Colorado
When you open up your reach-in closet, do you feel inspired? Or do you feel stressed by the lack of organization? If you can relate, you're not alone. Many of our Denver-area clients come to us because they want a way to cut out the clutter that's often unavoidable with a smaller reach-in closet. At Inspired Closets Denver, we work hard to exceed our clients' expectations to transform a stressful space into a daily source of inspiration.
Our simple, four-step process starts with an initial consultation with our designers. We listen to you to understand the challenges you're facing with your existing closet system, and we ask questions to find out which features and storage solutions would benefit you most. Using the insights from the initial consultation, our designers may implement functional reach-in closet organizational features including short-hang and long-hang sections, vertical cubbies, and built-in drawers. Whatever your needs, know that we make every decision with you in mind.
Once the design stage is finalized, our Denver closet installers get to work. They visit your home to measure your existing closet and take note of the items that need to be stored inside. Most Denver custom reach-in closet installations take just a few hours. Transforming your closet is easier than you think, and you'll have a beautiful, functional space in no time. Call us to find out more about custom reach-in closet design, or stop by our Denver showroom to see our designs in person.
Learning Center
We invite you to visit the Inspired Closets Learning Center. Our library of resources are sure to help you learn more about custom home organization and provide you with tips and ideas to tackle your next project.
Learn More