Free design consultation
Custom design
Professional installation
Key Features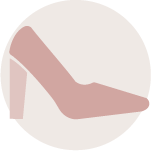 Shoe Shrine®
Create a dedicated space for tall boots and high heels.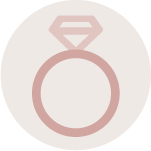 Jewelry Organization
Keep favorite pieces safe, accessible, and tangle-free.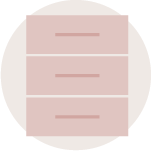 Shaker Drawer Fronts
Add a modern look and feel to closet drawers and doors.
LET'S DO THIS TOGETHER.
SCHEDULE YOUR FREE CONSULTATION TODAY!
Please share your information below and one of our design consultants will be in touch within 48 hours to set-up a free in-home or virtual consultation.
"*" indicates required fields
Custom Closet Systems in Flagstaff, AZ
An organized closet can make your whole day better. How so? When your closet is organized and you can clearly see and easily access what you need to get ready, you feel calmer and more in control of your day. The time you spend in your closet isn't a battle with the closet, but rather it's your time to think about your day and what clothing and accessories best support what lies ahead. That is what custom organization is all about. The Inspired Closets Flagstaff team has seen the direct benefits of custom organization. Our clients go from feeling frustrated to feeling free of the stress and anxiety disorganization causes.
The truth is that when your closet is designed for you, organization becomes effortless. Our custom closet designers take special care to understand your wants and needs, and then to create a custom closet system that supports them. We recommend features that keep your items organized while also saving on space. When creating the custom closet designs for Flagstaff clients, we use colors and hardware that match their existing home decor and fit their budget. Your needs guide every single design decision we make.
It doesn't matter the square footage of your closet. Our talented team has experience turning closets of all shapes and sizes into spaces that are equally beautiful and functional. We've worked on reach-in closets, walk-in closets, and master walk-in closets. Learn more below.
We always use high-quality materials with our custom closets for Flagstaff, AZ residents. Your closet will not only look stylish, but it will also maintain its quality even after years of use. After we install your new closet, you'll wonder how you managed to live without a custom closet for so long.
Custom Reach-in Closets
Reach-in closets are known for being limited on space, but we help open up the possibilities for how to use your space. We help you unlock the potential of your closet, using vertical dividers, shoe shelves, and short-hang sections to take advantage of every inch.
Custom Walk-in Closets
It's amazing what a few additions can do to your walk-in closet design. Beautiful cabinets, drawers, and a Shoe Shrine™ can make your walk-in closet function as though it's almost double its size. You'll have ample space to keep your clothes, shoes, belts, and jewelry organized, as well as space to try on your clothes and look in a full-length mirror before stepping out the door.
Custom Boutique Closets
Relaxed. That's how you will feel when you step into your master walk-in closet every morning. Installing a walk-in closet island, chandelier, and custom cabinets can transform your master closet into a gorgeous boutique room that inspires you daily.
All it takes is four simple steps to have a custom closet organizer in your Flagstaff area home. Our designers work with you during every step, always listening to your needs and making adjustments to ensure you are satisfied. We are patient if you change your mind about the design or colors, and we work quickly and efficiently when it comes time to install your new custom built closet. Our Flagstaff clients appreciate how easy we make the process and how responsive we are to their questions and needs. You can check out reviews from past clients here. If you have any questions about the process, or if you're ready to schedule your free consultation, give us a call! You are also welcome to fill out our online consultation request form or to stop by and visit us at our custom closet showroom in Flagstaff, AZ.
Learning Center
We invite you to visit the Inspired Closets Learning Center. Our library of resources are sure to help you learn more about custom home organization and provide you with tips and ideas to tackle your next project.
Learn More