Free design consultation
Custom design
Professional installation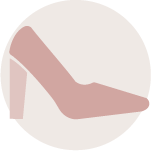 Shoe Storage
Clear away doorway clutter with a designated space for everyone's shoes.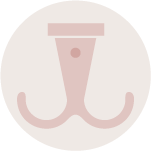 Hook Boards
Increase entryway storage opportunities with convenient hook boards.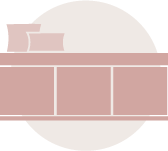 Bench Seating
Take a seat at the end of a long day with integrated bench seating.
LET'S DO THIS TOGETHER.
SCHEDULE YOUR FREE CONSULTATION TODAY!
Please share your information below and one of our design consultants will be in touch within 48 hours to set-up a free in-home or virtual consultation.
"*" indicates required fields
Custom Entryway Storage in Flagstaff
The entryway and mudroom are transitional parts of the home. It's a chance for you to leave work and outside stresses at the door and step into your cozy home. But it can be hard to de-stress and unload when your mudroom is cluttered or you have to navigate around an obstacle course of shoes, jackets, and backpacks in order to get inside the door. We love redesigning this space so that shoes and bags are always kept off the floor.
All of the clients that we've built custom mudroom lockers and cabinets for agree — when your entryway or mudroom is designed to support your family's routines, organization becomes easy. Kids know where to place their jackets and bags because they have a specific locker that's just for them, and they can easily slip off their shoes and put them away into a shoe storage system. Then, when it's time for kids to go to school or sports, or for you to leave for work or errands, all of the necessities are right where you left them. No need to scramble to find your keys, or to go searching the house to find where your kids left their rain jacket. Because everything has its place, lost items become a thing of the past.
The custom mudroom cabinets and entryway storage lockers we design for Flagstaff area homes are each customized to the family we are working with. Nothing we do could ever be considered cookie cutter or unoriginal. If your family wants a place to sit and put on shoes before heading out the door, we'll add a custom entryway bench. If you want a hanging rod to hang up jackets or cubbies for gloves and hats, say no more. We take the time to understand your unique organization challenges, then design around them.
Once you approve the design, our team will prepare and install your entryway storage closet. Our Flagstaff clients always tell us how much they appreciate how quickly we work to install the new entryway lockers and cabinets. Installation typically takes only one day. As soon as we're done, you can start enjoying your new custom entryway. The process to transform your mudroom or entryway consists of four simple steps. Give us a call today to schedule your free consultation, or complete our online consultation request form so we can contact you.
Learning Center
We invite you to visit the Inspired Closets Learning Center. Our library of resources are sure to help you learn more about custom home organization and provide you with tips and ideas to tackle your next project.
Learn More