Reach-In Closet
Maximum storage behind closed doors.
Free design consultation
Custom design
Professional installation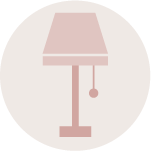 Lighting
Integrate some flattering lighting to highlight your favorite items.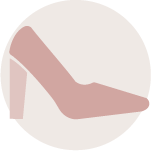 Shoe Shrine®
Display your favorite sneakers and flats with adjustable shoe racks.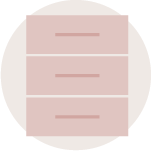 Drawers
Easily store your items with customizable drawers of all sizes.
LET'S DO THIS TOGETHER.
SCHEDULE YOUR FREE CONSULTATION TODAY!
Please share your information below and one of our design consultants will be in touch within 48 hours to set-up a free in-home or virtual consultation.
"*" indicates required fields
Custom Reach-In Closets in Fort Wayne, Indiana
No matter the size of your reach-in closet, the Inspired Closets Fort Wayne team is here to help you maximize its space and cut down on clutter. We'll work with you to find an organizational solution that allows you to store all of your favorite clothing, accessories, and shoes — no matter the size or shape of your reach-in closet.
Using our simple four-step process, we'll collaborate with you to transform your reach-in closet. Our process starts with a one-on-one consultation. After taking a look at your current closet, we'll sit down with you and talk about how you currently use the closet. We'll also discuss any frustrations and determine how the new closet can better meet your needs and goals.
Next, we'll begin the design process by creating a 3D rendering of your custom reach-in closet. Depending on your needs, we'll incorporate space-saving and clutter-reducing solutions that work best for you, including customizable shelves, built-in drawers, hanging rods, and more! Using the 3D rendering as our reference point, we'll meet with you again to look over the design together. Our process is collaborative and we encourage feedback at every point to ensure you love your new space when we're done.
Once you approve the design, we can prepare for the installation. We'll work around your schedule selecting a time that works best for you. In a matter of hours, your reach-in closet will undergo a functional and aesthetic transformation, leaving you with a custom reach-in closet specifically tailored to your unique lifestyle. You'll be amazed at how much more room you have in what you thought was a hopelessly small closet.
To learn more about our custom reach-in closets in Fort Wayne, Indiana, call or visit Inspired Closets to learn more and set up your consultation.
Learning Center
We invite you to visit the Inspired Closets Learning Center. Our library of resources are sure to help you learn more about custom home organization and provide you with tips and ideas to tackle your next project.
Learn More