Free design consultation
Custom design
Professional installation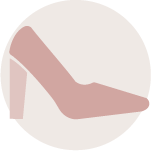 Shoe Storage
Clear away doorway clutter with a designated space for everyone's shoes.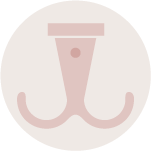 Hook Boards
Increase entryway storage opportunities with convenient hook boards.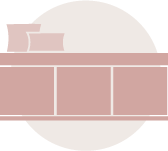 Bench Seating
Take a seat at the end of a long day with integrated bench seating.
LET'S DO THIS TOGETHER.
SCHEDULE YOUR FREE CONSULTATION TODAY!
Please share your information below and one of our design consultants will be in touch within 48 hours to set-up a free in-home or virtual consultation.
"*" indicates required fields
Every closet designed and installed to fit your space!
Custom Entryway Storage Lockers in Fort Wayne, Indiana
Inspired Closets Fort Wayne works closely with you to design and install inspired organizational solutions that optimize your home entryway for your unique lifestyle. Entryways and mudrooms are high-traffic spaces that set the tone for the rest of your home. When they are cluttered, you feel stress. We can help change the way you feel when you step into your entryway. Bags, keys, and coats need a convenient storage space where you can quickly find them as you leave, and drop them when you get home. A custom entryway or mudroom from Inspired Closets keeps your front door clutter-free and cuts down on stress when you're running late.
We can customize your mudroom or entryway with a variety of space-saving options, like a bench to set down shopping bags. If you have a big family, we can install mudroom lockers where you can store your athletic gear, dog leash and toys, and backpacks. We can even implement a Shoe Shrine® to keep your family's shoes — a common source of clutter — neat and orderly.
Our team loves to see the smiles on our clients' faces as we design and install custom entryway lockers in their Fort Wayne homes, as well as surrounding areas like Dunn Mill and Crestwood. That's because we know that these solutions make a difference in their lives. We know that by creating streamlined entryways that are customized to their needs, we're helping them live more organized, less stressful lives.
If you'd like to get started on your custom entryway, call the team at Inspired Closets Fort Wayne, or stop by our showroom to get an up-close look at our designs.
Learning Center
We invite you to visit the Inspired Closets Learning Center. Our library of resources are sure to help you learn more about custom home organization and provide you with tips and ideas to tackle your next project.
Learn More