Free design consultation
Custom design
Professional installation
Key Features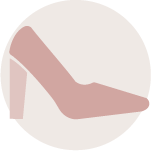 Shoe Shrine®
Create a dedicated space for tall boots and high heels.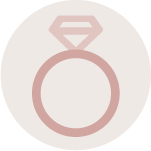 Jewelry Organization
Keep favorite pieces safe, accessible, and tangle-free.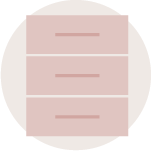 Shaker Drawer Fronts
Add a modern look and feel to closet drawers and doors.
LET'S DO THIS TOGETHER.
SCHEDULE YOUR FREE CONSULTATION TODAY!
Please share your information below and one of our design consultants will be in touch within 48 hours to set-up a free in-home or virtual consultation.
"*" indicates required fields
Custom Closet Systems in Las Vegas
At Inspired Closets Las Vegas, we believe that a custom organization solution is the best way to maintain an organized home. When every shelf, drawer, and hanging rod is custom manufactured for your space and purposefully placed, the result is an efficient use of space that makes intuitive sense to you. That's why our designers work with you to create a custom closet design specifically and exactly for you.
Our custom closet projects always start with a consultation so that our Las Vegas-based team can understand your expectations for the project. We'll talk with you about your frustrations with your current space and the changes you hope to see going forward. Our custom closet designers have years of experience designing custom closet solutions to fit unique needs. Our Shoe Shrine, for example, features adjustable shelves so that you can most efficiently organize shoes of varying heights, from flats to boots and everything in between. Because the shelves are adjustable, you can move them closer together for flats or farther apart for tennis shoes, heels, and boots. Because we know life is dynamic and things change, our definition of custom includes flexibility for the future.
We provide custom closet systems for walk-in, reach-in, and boutique closets in Las Vegas area homes. The Inspired Closets Las Vegas team takes care of everything, from the custom design to the installation of your custom closet solution. Through four easy and fun steps, we'll work together to create a custom closet that inspires you daily. Start the custom closet process today by scheduling a free consultation.
Learning Center
We invite you to visit the Inspired Closets Learning Center. Our library of resources are sure to help you learn more about custom home organization and provide you with tips and ideas to tackle your next project.
Learn More