Free design consultation
Custom design
Professional installation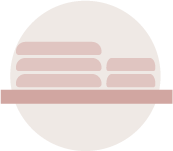 Folding Counter
Say goodbye to piles of clean clothes with a convenient folding counter.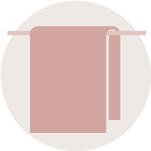 Drying Rack
Give delicate items a dedicated space to dry with a fold-out drying rack.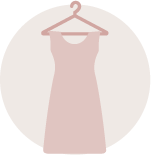 Hanging Station
Avoid wrinkles and allow clothing to air-dry with out-of-the-way hanging rods.
LET'S DO THIS TOGETHER.
SCHEDULE YOUR FREE CONSULTATION TODAY!
Please share your information below and one of our design consultants will be in touch within 48 hours to set-up a free in-home or virtual consultation.
"*" indicates required fields
Custom Laundry Rooms in Las Vegas
The laundry room is often the most neglected area of a home and because of that, it quickly becomes a source of stress in the home. It's easy for clothes to pile up and random items to mysteriously find a home on the shelves or in the cabinets of the laundry room. Inspired Closets Las Vegas is dedicated to our mission: transforming disorganized, stressful spaces into organized, inspired ones. We design custom laundry rooms and custom laundry room storage for Las Vegas area homeowners making it easy to get and stay organized.
Our talented designers have experience designing custom laundry rooms and laundry area storage for thousands of Las Vegas area homeowners. We have worked on laundry rooms or closets of all shapes and sizes, and are confident that we can transform even the smallest space into an organized, efficient spot to sort, treat, and conquer the laundry. Our experienced designers incorporate smart, clever design features to maximize space and improve functionality. With our custom laundry room cabinets, our Las Vegas area clients find it easy to keep their space organized.
The process of designing and installing a custom laundry room happens in four simple steps. Once we're done, you'll have all the space you need to wash, dry, and fold your laundry. Put an end to the chaos that can take over your laundry room by scheduling a consultation today.
Learning Center
We invite you to visit the Inspired Closets Learning Center. Our library of resources are sure to help you learn more about custom home organization and provide you with tips and ideas to tackle your next project.
Learn More