Free design consultation
Custom design
Professional installation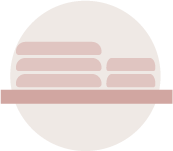 Folding Counter
Say goodbye to piles of clean clothes with a convenient folding counter.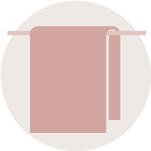 Drying Rack
Give delicate items a dedicated space to dry with a fold-out drying rack.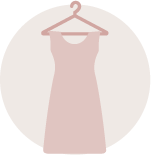 Hanging Station
Avoid wrinkles and allow clothing to air-dry with out-of-the-way hanging rods.
LET'S DO THIS TOGETHER.
SCHEDULE YOUR FREE CONSULTATION TODAY!
Please share your information below and one of our design consultants will be in touch within 48 hours to set-up a free in-home or virtual consultation.
"*" indicates required fields
Custom Laundry Room Cabinets
When you're limited on space, maximizing every square inch matters. If you're accustomed to doing laundry in a cluttered, cramped space or you find yourself stepping over piles of clothes on the floor and reaching to the back of cupboards to find cleaning supplies, we can help. At Inspired Closets Memphis, we transform disorganized, stressful laundry rooms into organized, inspired ones with our custom designs.
We believe that when your space is customized to support your needs, organization becomes effortless. There's a designated place for everything, from laundry detergent to clean clothes. We use clever features that maximize the efficiency and organization of your laundry room. With built-in hampers, you can sort darks and lights before putting them in the washing machine. With a folding counter and hanging rods, you can fold and hang clean clothes and keep them organized. We can even install an ironing board that tucks back into the laundry room cabinets when you are done. Every design decision we make is to support your laundry day routines.
We recommend colors and hardware for your custom laundry room cabinetry that coordinate with your Memphis area home's existing decor. After a simple, four-step process, you'll have custom laundry room cabinets designed to be as beautiful as they are functional. We guide you through every part of the process. We are proud to design and install custom laundry room cabinets in Memphis, Bartlett, Berclair, East Memphis, and around the area. Call us today or complete an online consultation request form to schedule a consultation.
Learning Center
We invite you to visit the Inspired Closets Learning Center. Our library of resources are sure to help you learn more about custom home organization and provide you with tips and ideas to tackle your next project.
Learn More