Free design consultation
Custom design
Professional installation
Key Features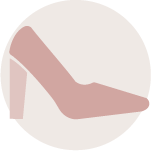 Shoe Shrine®
Create a dedicated space for tall boots and high heels.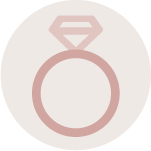 Jewelry Organization
Keep favorite pieces safe, accessible, and tangle-free.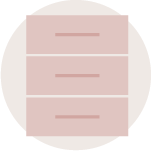 Shaker Drawer Fronts
Add a modern look and feel to closet drawers and doors.
LET'S DO THIS TOGETHER.
SCHEDULE YOUR FREE CONSULTATION TODAY!
Please share your information below and one of our design consultants will be in touch within 48 hours to set-up a free in-home or virtual consultation.
"*" indicates required fields
Custom Closet Organizers in Nashville, TN
Staying organized is a lot easier when your closet is customized to fit all of your belongings. When there's a place for everything, you don't end up with overflowing shelves or stressful spaces. Our team loves designing custom closets for Nashville area residents because of the positive effect our designs have on our clients' lives.
What sets Inspired Closets Nashville apart is our dedication to quality and true customization. We know that in order to design around your needs, we need to take the time to get to know them. During the initial consultation, which is the first of four steps in the custom closet process, one of our designers sits down with you to talk about the organization challenges you face. We want to understand how you envision your ideal closet so that we can get to work creating it. Our closet designers use intuitive features that optimize efficiency and style, and we select colors and hardware for shelves, drawers, and hanging rods that match the style of your home.
Our designers know how to use clever features, such as hideaway hampers and closet drawers, that boost the functional space in your closet. You'll be amazed at how much room there is for all of your shoes, clothing, and accessories. If you change your mind about your custom closet design, don't worry. We are patient and understanding as we update the design.
To turn your custom closet design into a reality, our installation crew removes the existing shelves and features in your closet to make room for your new one. We install every part of your new closet organizer carefully and precisely. Once we're done, it will look exactly how you imagined it. The Inspired Closets Nashville team can transform closets of any shape and size into an organized, inspired place. Learn more about our popular closet styles below.
CUSTOM REACH-IN CLOSETS
Even the smallest of closets can be transformed by custom closet organizers. Pull out baskets and our Shoe Shrine® keep shoes and other items off the floor, while built-in drawers, short- and long-hang sections, and vertical cubbies make clothing organized and accessible. Examples of our custom reach-in closets can be viewed here.
CUSTOM WALK-IN CLOSETS
Walk-in closets have so much potential, but it all depends on their design. We'll reimagine your space by installing custom cabinets with shelves that can be adjusted to your changing needs, as well as features such as jewelry trays, a Shoe Shrine®, built-in hampers, and more. Our walk-in closet features can be viewed here.
CUSTOM BOUTIQUE CLOSETS
Relaxing and inspiring — that's how your master walk-in closet should be. Add a walk-in closet island for a touch of style, or some flattering lighting to brighten up the room. Your boutique closet can be whatever you want it to be. Here, view examples of our work on master custom closets for Nashville area residents.
To take the first step toward a more organized home, give us a call or complete our online consultation request form to schedule a consultation. Or, swing by and visit us at our custom closet showroom in Nashville, TN.
Learning Center
We invite you to visit the Inspired Closets Learning Center. Our library of resources are sure to help you learn more about custom home organization and provide you with tips and ideas to tackle your next project.
Learn More