Free design consultation
Custom design
Professional installation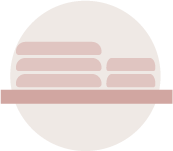 Folding Counter
Say goodbye to piles of clean clothes with a convenient folding counter.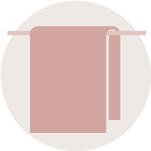 Drying Rack
Give delicate items a dedicated space to dry with a fold-out drying rack.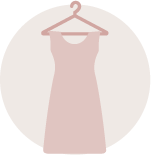 Hanging Station
Avoid wrinkles and allow clothing to air-dry with out-of-the-way hanging rods.
LET'S DO THIS TOGETHER.
SCHEDULE YOUR FREE CONSULTATION TODAY!
Please share your information below and one of our design consultants will be in touch within 48 hours to set-up a free in-home or virtual consultation.
"*" indicates required fields
Custom Laundry Room Cabinets in Nashville, TN
The laundry room is one of the hardest working rooms in the home, and you have to work hard too in order to keep up with the never-ending piles of laundry. What if your laundry room featured smart designs that made washing clothes and organizing them easier? By installing custom laundry room cabinets for Nashville area homeowners, we do just that. We help them take control of their laundry room's organization.
Our designers work closely with you to create a space that supports your laundry routines and your family's needs. Hideaway hampers can be added to help you sort loads of laundry before you wash them, and a folding counter or shelves can be installed to place organized clothing after it comes out of the dryer. Every design decision we make is made with you in mind. We even select colors and hardware for your laundry room cabinetry in your Nashville home so that it matches your style of decor.
If you want to have a custom laundry room designed around your lifestyle, give us a call to schedule a free consultation.
Learning Center
We invite you to visit the Inspired Closets Learning Center. Our library of resources are sure to help you learn more about custom home organization and provide you with tips and ideas to tackle your next project.
Learn More