Free design consultation
Custom design
Professional installation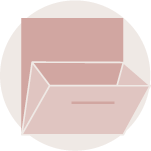 Hamper
Keep dirty clothes out of sight until laundry day with a convenient pull-out hamper.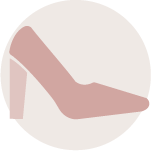 Shoe Shrine®
Put your favorite shoes on display with the adjustable Shoe Shrine®.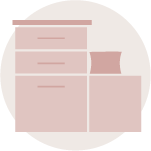 Closet Peninsula 
Add some extra storage and seating space with a functional walk-in closet peninsula.
LET'S DO THIS TOGETHER.
SCHEDULE YOUR FREE CONSULTATION TODAY!
Please share your information below and one of our design consultants will be in touch within 48 hours to set-up a free in-home or virtual consultation.
"*" indicates required fields
Custom Walk-in Closets in Orlando, FL
If you're like most Florida residents, you know how challenging it can be to find enough room for everything in your walk-in closet. Most likely, the problem isn't your closet's size, it's the design. Your closet was likely not designed for your specific belongings or lifestyle, which makes organization difficult. At Inspired Closets Orlando, we believe in the power of custom walk-in closets because we've seen the positive impact they have on our client's lives. With a custom closet, organization becomes effortless.
We love designing and installing custom walk-in closet systems for our Orlando, FL area clients. We always start the process with a one-on-one consultation so that we can ask you questions about how you use your space and what you store inside. Using insights from the initial consultation, we select clever features that maximize the organization and efficiency of the walk-in closet in your Orlando home. Our proprietary Shoe Shrine™ and jewelry trays make it easy to keep your shoes and accessories organized and accessible. We can also add a built-in hamper to keep laundry out of sight. If your closet is big enough, we can install a small island or bench in your walk-in closet.
Our Orlando area clients appreciate how well we listen to their needs throughout the four-step custom closet process. We recommend colors and finishes that match your existing home decor and your personal style. If you have a his-and-hers closet, we can customize each side so both of you have a space that makes it easy to get ready for the day. We'll think through every aspect of your custom walk-in closet organizer. Call our Orlando team today to schedule a free consultation. We would love to help you transform your closet organization.
Learning Center
We invite you to visit the Inspired Closets Learning Center. Our library of resources are sure to help you learn more about custom home organization and provide you with tips and ideas to tackle your next project.
Learn More