Free design consultation
Custom design
Professional installation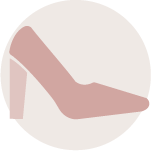 Shoe Storage
Clear away doorway clutter with a designated space for everyone's shoes.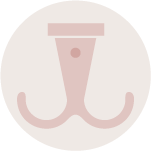 Hook Boards
Increase entryway storage opportunities with convenient hook boards.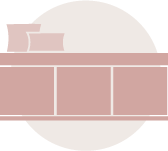 Bench Seating
Take a seat at the end of a long day with integrated bench seating.
LET'S DO THIS TOGETHER.
SCHEDULE YOUR FREE CONSULTATION TODAY!
Please share your information below and one of our design consultants will be in touch within 48 hours to set-up a free in-home or virtual consultation.
"*" indicates required fields
Custom Entryway Locker & Storage in Orlando, FL
Most people can agree that an organized entryway makes the start of every day that little bit better. At Inspired Closets Orlando, we especially agree, because we've seen the positive impact our custom designs can have on our clients' lives. When everything has its place, you're far less likely to misplace keys, backpacks, coats, or cleats. And the best way to achieve this is to have a custom entryway solution.
Many of our Orlando area clients come to us frustrated with their entryway's lack of organization. No matter how many times a week they try to organize it, disorder feels inevitable. The reason for this is that their entryway was not designed for their family's needs. That's why we design and install custom entryway lockers and storage closets for our Orlando area clients. Our designers use intuitive features, such as a custom entryway bench so you can slip on your shoes before heading out the door. And when you come home, you can toss your bag in pull-out baskets and store your shoes in the Shoe Shrine™.
We want your entryway to be completely customized to you and your family, down to the color of the custom mudroom cabinets. Our Orlando-based team will guide you through every step of the four-step process. We strive to make every design step fun and easy, because we know you already have enough on your to-do list. We promise that our custom entryway solutions, including mudroom lockers and the entryway storage closet, will fit your family's specific needs. Call us today to schedule a free consultation.
Learning Center
We invite you to visit the Inspired Closets Learning Center. Our library of resources are sure to help you learn more about custom home organization and provide you with tips and ideas to tackle your next project.
Learn More