Free design consultation
Custom design
Professional installation
Key Features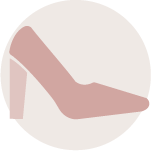 Shoe Shrine®
Create a dedicated space for tall boots and high heels.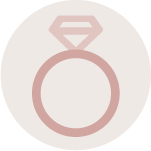 Jewelry Organization
Keep favorite pieces safe, accessible, and tangle-free.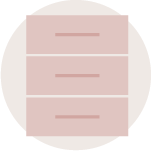 Shaker Drawer Fronts
Add a modern look and feel to closet drawers and doors.
LET'S DO THIS TOGETHER.
SCHEDULE YOUR FREE CONSULTATION TODAY!
Please share your information below and one of our design consultants will be in touch within 48 hours to set-up a free in-home or virtual consultation.
"*" indicates required fields
Custom Closet Systems in Pensacola, FL
Closets can either simplify your life or add to your stress. It all depends on how organized and well-designed it is. At Inspired Closets Pensacola, we love helping our friends and neighbors along the Emerald Coast live more organized, stress-free lives. We do that by designing and installing custom closets for them. It's amazing how much easier it is to find room for all of your belongings when every aspect of your closet is designed with your needs in mind.
To understand your design needs, we begin the custom closet process with a one-on-one consultation. One of our Florida-based closet design experts will meet you in your home and talk with you about your frustrations with your current space and listen to your expectations for your new one. Your wants and needs will inform every design decision we make for the custom closet in your Pensacola, FL home.
Our team can transform closets of all sizes and shapes — even small ones. Learn more below.
Custom Reach-in Closets in Pensacola
Reach-in closets can be especially frustrating to deal with. Space is limited and almost always isn't optimized for efficiency, which often leads to cluttered clothing and shoes. Turn your closet into a space that makes you feel calm and inspired the second you open the door. Double-hang sections, built-in drawers, and other features make the most of every square inch. View examples of our custom reach-in closet designs in Florida homes here.
Custom Walk-in Closets in Pensacola
You'd be surprised how even a few design changes and new features can completely change the way you use your walk-in closet. A built-in hamper, for example, helps keep dirty clothes off the floor, while jewelry trays keep your accessories pristine and organized. See how clever additions, such as a Shoe Shrine® and a double-bank of drawers, can transform your space. Check out some of our past projects here.
Custom Boutique Closets in Pensacola
Enjoy a boutique closet that inspires you daily. We can add a walk-in closet island with drawers and jewelry trays, or a bench to sit on while getting ready for the day. Either way, your custom boutique closet will be beautiful and practical. To take a look at our previous designs and get inspired for your own space, visit our Custom Boutique Closets page.
Not only are we known for designing stunning custom closet organizers for Pensacola residents; we also have a reputation of being easy to work with and flexible. We strive to make the custom closet process simple and fun so that it never feels like a chore or just one more thing on your "to do" list. We work around your schedule and your needs. Transforming your closet only takes four simple steps.
What's holding you back? Give us a call or complete an online consultation request form so that we can contact you. You are also welcome to stop by our showroom in Pensacola to meet our cheerful staff and view some of our designs up close. We can't wait to get started!
Learning Center
We invite you to visit the Inspired Closets Learning Center. Our library of resources are sure to help you learn more about custom home organization and provide you with tips and ideas to tackle your next project.
Learn More