Reach-In Closet
Maximum storage behind closed doors.
Free design consultation
Custom design
Professional installation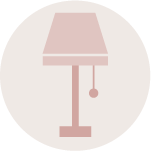 Lighting
Integrate some flattering lighting to highlight your favorite items.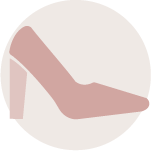 Shoe Shrine®
Display your favorite sneakers and flats with adjustable shoe racks.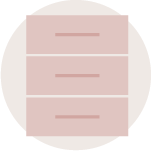 Drawers
Easily store your items with customizable drawers of all sizes.
LET'S DO THIS TOGETHER.
SCHEDULE YOUR FREE CONSULTATION TODAY!
Please share your information below and one of our design consultants will be in touch within 48 hours to set-up a free in-home or virtual consultation.
Custom Reach-in Closet Systems in Phoenix
It's not easy keeping a closet organized, especially if it's your child's reach-in closet where space is limited. Clothing and accessories can easily end up in a pile on the floor, and that's why we create custom reach-in closets for Phoenix area homeowners. When your closet layout is thoughtfully considered and the design is tailored to you, organization is easy.
Getting a custom reach-in closet in your Phoenix area home is easier than you think. We start the process with a consultation, during which one of our designers will sit down with you to talk about your frustrations with your closet and your wants and needs moving forward. Then, we get to work designing a custom closet solution you're guaranteed to love. Our talented designers know how to use intuitive, space-saving features to maximize the functionality of your closet. Once you approve the design, our installation crew prepares and installs your Inspired Closets solution. In most cases, your custom reach-in closet can be installed in just a few hours.
Together we work through the four steps of our process, and in the end you, and your child, will love it. Each of our custom reach-in closet designs is as unique as our individual Phoenix area clients. Nothing we do could ever be considered "cookie cutter." If you're ready to calm the chaos that can take over your or your children's reach-in closet, give us a call to schedule a free consultation. Our team loves helping Phoenix area residents live better, more organized lives.
Learning Center
We invite you to visit the Inspired Closets Learning Center. Our library of resources are sure to help you learn more about custom home organization and provide you with tips and ideas to tackle your next project.
Learn More