Free design consultation
Custom design
Professional installation
Key Features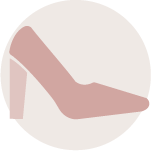 Shoe Shrine®
Create a dedicated space for tall boots and high heels.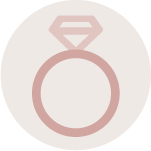 Jewelry Organization
Keep favorite pieces safe, accessible, and tangle-free.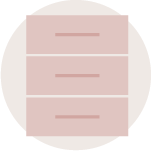 Shaker Drawer Fronts
Add a modern look and feel to closet drawers and doors.
LET'S DO THIS TOGETHER.
SCHEDULE YOUR FREE CONSULTATION TODAY!
Please share your information below and one of our design consultants will be in touch within 48 hours to set-up a free in-home or virtual consultation.
"*" indicates required fields
Custom Closets Designs in Pittsburgh, PA
Having a closet that is customized to your needs completely changes the way you view and use your home. Your closet becomes an inspiring place where you can take a deep breath before getting ready for the day. Because everything is within reach, your stress level is in check and you don't have to go digging to find the shirt or shoes that you want to wear. Simply grab what you need and go!
The secret to an organized closet is customization. It's amazing how much easier it is to keep everything in its place when every hanging rod and shelf was placed with you in mind. That's why before we start any custom closet for Pittsburgh, Dormont, and Carnegie area homeowners, we meet with you to discuss your current organization challenges. Then, we make design recommendations consistent with your wants and needs. No matter the size or layout of your closet, we can create a tailored solution. Learn more about our custom reach-in closets, walk-in closets, and boutique closets below.
Custom Reach-in Closets in PA
Reach-in closets are known for being short on space, but that doesn't stop us from transforming them into organized spaces with ample room for storage. With our space-saving features and eye for design, we maximize every square inch. Adjustable shelves and valet rods provide versatility while sliding tray storage and vertical cubbies make for easy organization. Check out some of our previous custom reach-in closet designs here.
Custom Walk-in Closets in PA
A big closet that lacks a smart design is almost as impractical as a tiny, crammed closet. In both scenarios, it's hard to keep everything organized. Our custom closet designers use features like built-in hampers, short- and long-hang sections, and our proprietary Shoe Shrine(R) so that your closet is as functional as it is beautiful. You can view designs of custom walk-in closets we've designed and installed here.
Custom Boutique Closets in PA
Your master closet's design shouldn't be an afterthought. It can be just as stunning as any room in your home. With an island in the center of your closet, you'll have a place to organize your outfits before the day, and, with lighting, full-length mirrors, and all of your clothes organized, you can easily get ready for all your day holds. Our closet designers can create a space where you can feel ready to take on the day. Browse our popular boutique closet designs for Pittsburgh area homes here.
Our team is helpful and understanding during every step of the custom closet installation process. With our expertise, we'll transform your disorganized, stressful closet into an organized, inspired one. Give us a call or stop by our custom closet showroom in Pittsburgh, PA to meet our friendly team and start the process. Or, you can fill out our online consultation request form so we can get in touch with you. We can't wait to meet you!
Learning Center
We invite you to visit the Inspired Closets Learning Center. Our library of resources are sure to help you learn more about custom home organization and provide you with tips and ideas to tackle your next project.
Learn More