Free design consultation
Custom design
Professional installation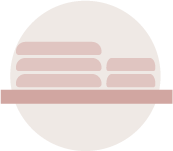 Folding Counter
Say goodbye to piles of clean clothes with a convenient folding counter.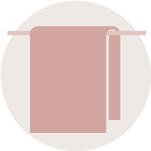 Drying Rack
Give delicate items a dedicated space to dry with a fold-out drying rack.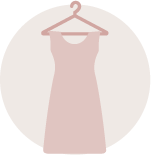 Hanging Station
Avoid wrinkles and allow clothing to air-dry with out-of-the-way hanging rods.
LET'S DO THIS TOGETHER.
SCHEDULE YOUR FREE CONSULTATION TODAY!
Please share your information below and one of our design consultants will be in touch within 48 hours to set-up a free in-home or virtual consultation.
"*" indicates required fields
Custom Laundry Room Cabinets & Storage in Pittsburgh
There are some rooms in the home that, when transformed, really do make your everyday life a lot easier. The laundry room is one such room. Even simple additions, such as laundry cabinets, can help laundry day run smoother. The Inspired Closets Pittsburgh team loves turning disorganized, stressful laundry rooms into organized, inspired ones because of the effect that our designs have on our clients' lives.
Over the years, we've designed and installed many custom laundry room cabinets for Pittsburgh area residents, including those in Dormont, Carnegie, Crafton, and Mt. Oliver. We take the time to understand each of our client's organization challenges so we can design around them. We recommend features that boost the functionality of the space, such as cubbies for laundry room baskets and built-in hampers, as well as those that add some style and flair. Floating shelves can hold decorative bins or baskets filled with all the things you need to keep your family's clothes clean. When we select colors and hardware for the laundry room cabinet design in your Pittsburgh area home, we take into account the overall style of your home. We want you to feel right at home in your laundry room the second you step into it.
The process of transforming your laundry room takes only four steps. Whether your laundry room is located in the corner of a basement or a kitchen, or if it's in an actual room or closet, we'll design a customized space optimized for organization and functionality. If you want to make the seemingly never-ending chore of laundry easier, give us a call. We can schedule a free consultation and start the process today.
Learning Center
We invite you to visit the Inspired Closets Learning Center. Our library of resources are sure to help you learn more about custom home organization and provide you with tips and ideas to tackle your next project.
Learn More