Laundry Room
The hardest working room in the house!
Free design consultation
Custom design
Professional installation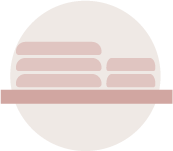 Folding Counter
Say goodbye to piles of clean clothes with a convenient folding counter.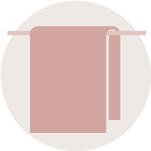 Drying Rack
Give delicate items a dedicated space to dry with a fold-out drying rack.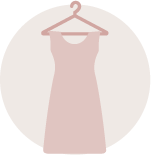 Hanging Station
Avoid wrinkles and allow clothing to air-dry with out-of-the-way hanging rods.
LET'S DO THIS TOGETHER.
SCHEDULE YOUR FREE CONSULTATION TODAY!
Please share your information below and one of our design consultants will be in touch within 48 hours to set-up a free in-home or virtual consultation.
Custom Laundry Room Cabinets in Tampa, Florida
While we can't make your laundry wash itself, we can design the next-best thing for your home: custom laundry room organization system. At Inspired Closets Tampa, we help Tampa-area clients — including those in the Bay Area, Clearwater, Clearwater Beach, St. Petersburg, and Hillsborough County — transform their laundry rooms from lackluster to inspired with proven design tips and flawlessly integrated features.
Laundry spaces can vary greatly in size from small laundry closets to entire rooms complete with a center island for folding. Regardless of the size, our team works with you to create a laundry room that helps you get and stay organized. Some options include installing custom laundry room cabinets, built-in hampers, folding ironing boards, and laundry basket cubbies. The design depends on your needs, your space, and your budget. Our process starts with an initial consultation where we'll talk with you to learn what's working in your current laundry room, and what needs to be improved. Knowing your needs, our designers create a practical and functional laundry space for you.
After you've improved the design, our installation team takes over. They'll install your new laundry room solution, usually in just a few hours. Let us transform your laundry room. Call us today or stop by our Tampa showroom to learn more.
Learning Center
We invite you to visit the Inspired Closets Learning Center. Our library of resources are sure to help you learn more about custom home organization and provide you with tips and ideas to tackle your next project.
Learn More