Free design consultation
Custom design
Professional installation
Key Features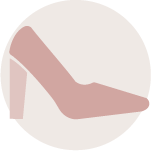 Shoe Shrine®
Create a dedicated space for tall boots and high heels.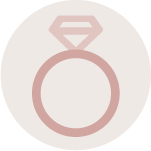 Jewelry Organization
Keep favorite pieces safe, accessible, and tangle-free.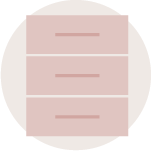 Shaker Drawer Fronts
Add a modern look and feel to closet drawers and doors.
LET'S DO THIS TOGETHER.
SCHEDULE YOUR FREE CONSULTATION TODAY!
Please share your information below and one of our design consultants will be in touch within 48 hours to set-up a free in-home or virtual consultation.
"*" indicates required fields
Custom Closets in the Treasure Coast
A well-organized closet is a place of calm and serenity. When every pair of shoes, article of clothing, or accessory has its own dedicated space, there's less clutter and more calm. You can easily find whatever you need to take on your day. Closet organization may seem like a simple thing, but it can actually have a significant impact on how you live your daily life and how you feel when you're in your closet space. At Inspired Closets Treasure Coast, we know how important custom closet design is, and we believe that you'll see and feel the difference immediately.
The key to creating a closet that helps bring order and organization to a client's home is customization. Our team is skilled and experienced in designing and installing custom closets in the Treasure Coast area, including Vero Beach and Palm Beach. We use a simple four-step process to create custom closet systems of various sizes and shapes, including walk-in closets, reach-in closets, and boutique-style closets. We begin the process with a consultation, during which we talk with you to understand what you like and don't like about your existing closet.
After the consultation, we move to the design process. Our design team will use the learnings from the consultation to create a design and 3D rendering of your transformed closet. Depending on your needs, they may recommend features including built-in drawers, sliding trays, or even a Shoe Shrine®. Once you've approved your custom closet design, our installation team will schedule a day that works with your schedule. In just a day or so, you'll have a custom closet in your Treasure Coast home. Our team is excited to bring organization to your home. Call us today to schedule a consultation or visit our Treasure Coast showroom.
Learning Center
We invite you to visit the Inspired Closets Learning Center. Our library of resources are sure to help you learn more about custom home organization and provide you with tips and ideas to tackle your next project.
Learn More