Reach-In Closet
Maximum storage behind closed doors.
Free design consultation
Custom design
Professional installation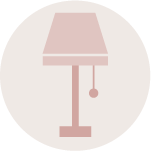 Lighting
Integrate some flattering lighting to highlight your favorite items.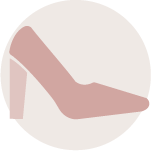 Shoe Shrine®
Display your favorite sneakers and flats with adjustable shoe racks.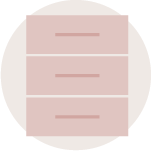 Drawers
Easily store your items with customizable drawers of all sizes.
LET'S DO THIS TOGETHER.
SCHEDULE YOUR FREE CONSULTATION TODAY!
Please share your information below and one of our design consultants will be in touch within 48 hours to set-up a free in-home or virtual consultation.
"*" indicates required fields
Custom Reach-In Closets in the Treasure Coast
Because reach-in closets are often small and poorly designed, you may think you don't have many options when it comes to organization. You may quickly run out of shelf space and hanging rod space, so shoes pile up and clothing falls to the floor. But did you know that even the smallest reach-in closet can be transformed from a cluttered, stressful space to an inspired one? The team at Inspired Closets Treasure Coast is here to help.
Whether it's your closet or your child's closet, a custom reach-in closet has the potential to change the way you feel when you're getting ready for the day or putting clothes away. That's because, at Inspired Closets, we make every design decision with you in mind. Using our simple four-step process, we collaborate with you to create a custom reach-in closet system that helps you live a more organized life. It starts with a consultation, during which we talk to you to gain an understanding of the challenges you're having with your existing closet. Using the learnings from this meeting, our team will create a reach-in closet design for your Vero Beach or Palm Beach home, implementing space-saving features like custom-built shelves, slide out baskets, double-hang sections and even a built-in hamper.
We know you'll absolutely love your custom reach-in closet organization from the team at Inspired Closets. To learn more about our process, schedule your consultation today by giving us a call. You can also stop by our Treasure Coast showroom to see our designs for yourself.
Learning Center
We invite you to visit the Inspired Closets Learning Center. Our library of resources are sure to help you learn more about custom home organization and provide you with tips and ideas to tackle your next project.
Learn More