Free design consultation
Custom design
Professional installation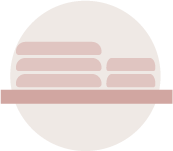 Folding Counter
Say goodbye to piles of clean clothes with a convenient folding counter.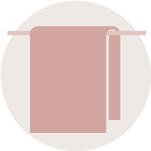 Drying Rack
Give delicate items a dedicated space to dry with a fold-out drying rack.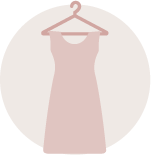 Hanging Station
Avoid wrinkles and allow clothing to air-dry with out-of-the-way hanging rods.
LET'S DO THIS TOGETHER.
SCHEDULE YOUR FREE CONSULTATION TODAY!
Please share your information below and one of our design consultants will be in touch within 48 hours to set-up a free in-home or virtual consultation.
"*" indicates required fields
Custom Laundry Room Cabinets in the Treasure Coast
If you're like many of our Treasure Coast clients before we designed their new closet, you probably find laundry day to be a daunting, time-consuming task. But washing, drying, and folding is made even more difficult when your laundry room isn't designed for efficiency. In almost no time, dirty clothes pile up on the floor and the ironing board is getting in the way again. At Inspired Closets Treasure Coast, our team can design and install custom laundry room cabinets and organization systems that take your space from cluttered to inspired.
In our years of creating custom laundry room cabinets for clients in Vero Beach and Palm Beach, we've seen that the secret to a more pleasant laundry experience is a custom laundry room that supports the way you like to do laundry. Using our simple, four-step process, we'll ensure that your laundry room is tailored to your family's needs. It starts with a consultation, during which we talk to you to learn what's working and not working with your current laundry room. Using this information, our designers will create a custom laundry room cabinet design, recommending space-saving features like built-in hampers, a retractable ironing board, a cabinet for your cleaning supplies, and a folding counter.
Once you're happy with your design, our installation team can have your custom laundry room cabinets installed in just a day or so. If you'd like to get started, schedule a consultation online or give us a call. We can't wait to help you calm the chaos with a customized laundry room.
Learning Center
We invite you to visit the Inspired Closets Learning Center. Our library of resources are sure to help you learn more about custom home organization and provide you with tips and ideas to tackle your next project.
Learn More