Free design consultation
Custom design
Professional installation
Key Features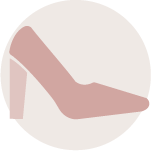 Shoe Shrine®
Create a dedicated space for tall boots and high heels.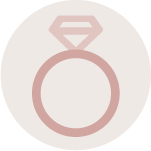 Jewelry Organization
Keep favorite pieces safe, accessible, and tangle-free.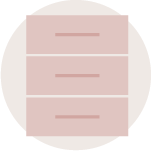 Shaker Drawer Fronts
Add a modern look and feel to closet drawers and doors.
LET'S DO THIS TOGETHER.
SCHEDULE YOUR FREE CONSULTATION TODAY!
Please share your information below and one of our design consultants will be in touch within 48 hours to set-up a free in-home or virtual consultation.
Every closet designed and installed to fit your space!
Custom Closets in Western Pennsylvania
We believe that the key to a functional closet is custom organization. When every shelf and clothing rod is placed to support the way you use your closet, you can easily maintain an organized home. The custom closets we design for our Western Pennsylvania-area clients transform the way they live their daily lives. Instead of dealing with a disorganized and stressful closet, they breathe a sigh of relief having created a relaxing and inspiring space.
We're able to deliver function and organization to our clients because we start with a thorough understanding of their wants and needs. We sit down with each client for a one-on-one consultation to learn the frustrations you have with your existing closet, and the changes you'd like to see in the new one. Our talented and experienced designers have years of experience designing custom closets in Pennsylvania and surrounding areas, including Western Pennsylvania, Delmont, Murrysville, and Export. They'll recommend space-saving features that bring your custom closet design to the next level, including soft-close drawers, valet rods, or even a Shoe Shrine®.
Once you feel happy with your custom closet design, our installation team gets to work. In just a day or two, your new closet system is ready to use, and your Pennsylvania home feels that much more organized. Our team can bring closet organization to Pennsylvania homes just like yours, whether you're looking to transform your reach-in, walk-in, or boutique closet. Call us today or fill out a form online to schedule your consultation.
Learning Center
We invite you to visit the Inspired Closets Learning Center. Our library of resources are sure to help you learn more about custom home organization and provide you with tips and ideas to tackle your next project.
Learn More