Joseph A – Delmarva
We had a wonderful experience with Inspired Closets Delmarva. We found them very reliable, courteous, friendly, and professional. They transformed empty spaces into beautiful closets! We are so proud and satisfied with their work that we are eager to show-off their work to our guests and visitors.
"I just love my closets!! What started out to be just our pantry turned into our master walk-in closets too...and at that point...well you might as well do all the closets in the house!!! We had a wonderful experience and I just love everything having its own place. Thank you guys for a job well done!!"
Watch Annette D – Delmarva
"My closet stays organized I keep shirts, pants, and dresses together and try to color coordinate. Thank you for helping me with this project could not have done it without you."
Watch Barbara R – Dallas-Fort Worth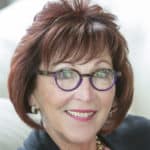 "I love my Inspired Closet. Their four step process was easy and seamless. They got to know us and our needs, they took control of the entire experience and that was great for us."
Watch Sue's Story