Look up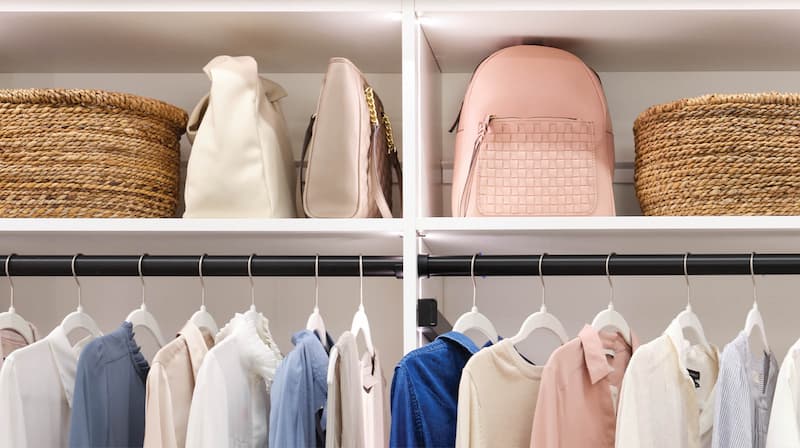 Top Section
Look Up
Believe it or not, most closet designs and structures fail to maximize the vertical space the closet offers, focusing everything at eye level. From experience, we know that many homeowners are shocked when they realize how much more they can fit into their existing closet when the organization structure goes from floor to ceiling. This is an especially helpful tip if you're looking to maximize small closet space.
1/6
A Game of Inches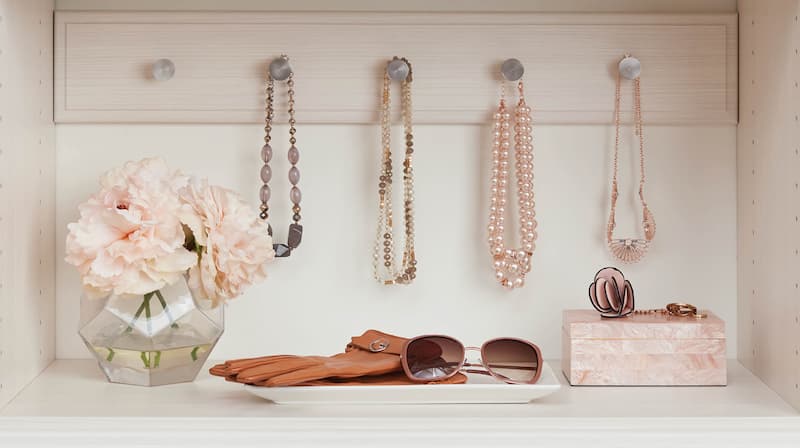 Top Section
A Game of Inches
When it comes to maximizing closet storage, it's truly a game of inches, especially if you're maximizing small closet space. When you observe the space in your closet, notice where you have unused wall space. For example, if your closet has a built-in dresser or a bank of drawers, there is likely available wall space above the dresser where a row of hooks can be added.
2/6
Shelve It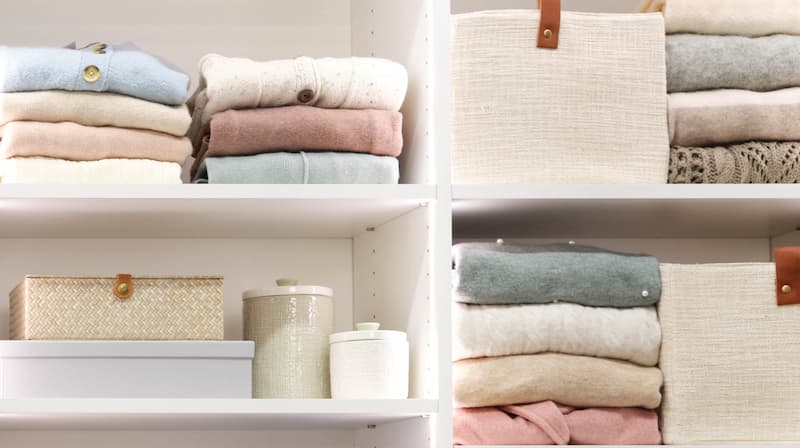 Top Section
Shelve It
Did you know that open shelves store more physical items than drawers or baskets? Something to consider as you think about how to maximize closet space. Most don't know that a custom closet offers you the ability to have shelves as shallow as 12" deep and as deep as 24". During a design consultation, talk with your designer about these ranges and what works best in your space.
3/6
Be Ready for the Change-up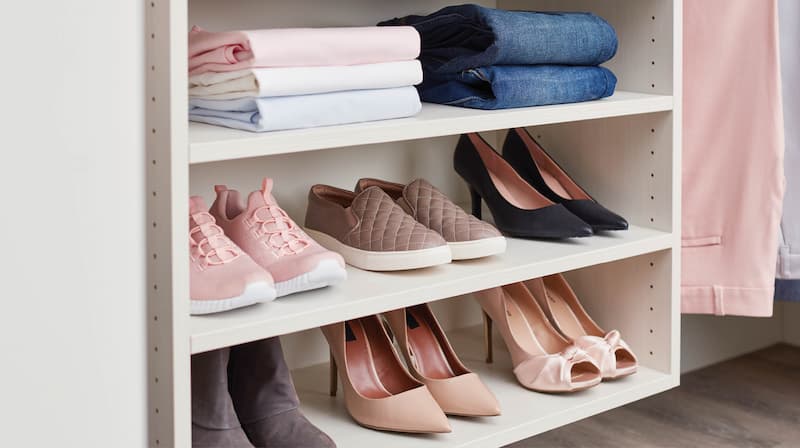 Top Section
Be Ready for the Change-up
Opt for adjustable shelves whenever possible. Change is inevitable. In order to optimize closet space now and for the future, you want it to be easy to modify your closet to support whatever comes your way. When you consider how to maximize small closet space, adjustable shelves give you flexibility and help ensure you'll love your new closet in all the years to come.
4/6
Raise your Glass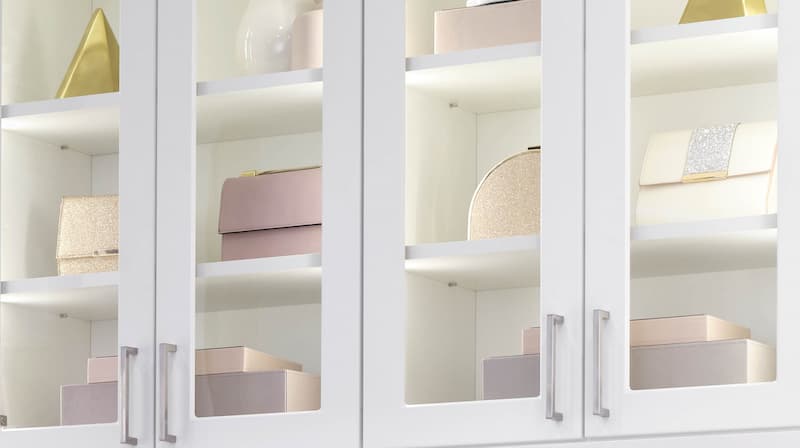 Top Section
Raise your Glass
If you're opting for upper cabinets above a dresser, consider glass fronts. Glass fronts will make the space feel bigger and airer. Any additional lighting in or around the cabinetry can become a focal point, creating a functional and aesthetically pleasing way to maximize closet space.
5/6
Tote-ally in the Know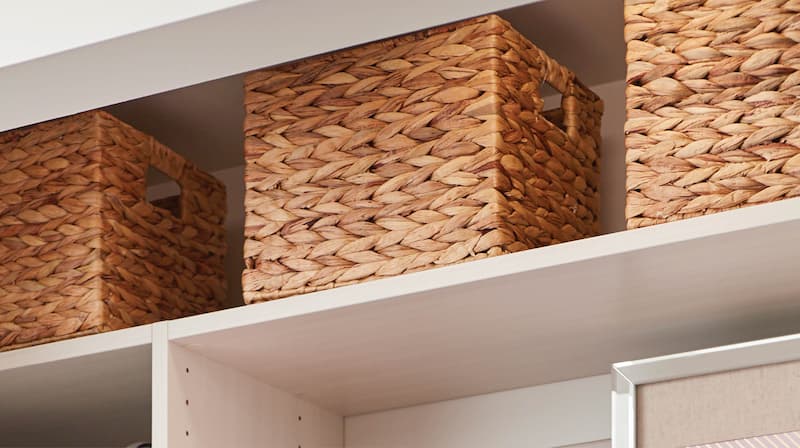 Top Section
Tote-ally in the Know
Whether you're designing to support an established organizational practice or looking to start one, know what size and style totes you prefer (depth, material, whether it's see-through or not, etc.). During a consultation, an expert will take this all into consideration and customize your closet with a design that supports the totes you have or plan to buy.
6/6