Free design consultation
Custom design
Professional installation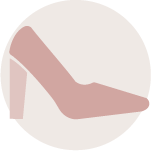 Shoe Shrine®
Give all your shoes a home, from your tallest boots to your smallest flats.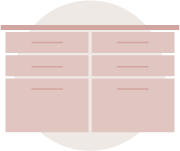 Closet Island
Bring extra storage, functionality, and elegance to your boutique style closet.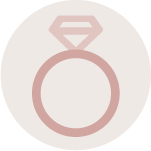 Jewelry Organizers
Keep your valuables organized and accessible with simple drawer liners.
LET'S DO THIS TOGETHER.
SCHEDULE YOUR FREE CONSULTATION TODAY!
Please share your information below and one of our design consultants will be in touch within 48 hours to set-up a free in-home or virtual consultation.
"*" indicates required fields
Boutique Closet Designs in Anchorage, Alaska
A master closet should do more than just hold your clothes and other items. It should inspire and refresh you while also being a calm, organized place where you can get ready for your day. At Inspired Closets Anchorage, we make this possible by creating custom master closet designs that fit your wants and needs.
Walk-in master closets hold tremendous potential for organization because of the amount of space and overall footprint. But like smaller walk-in closets, a boutique closet can quickly become a stressful, disorganized mess without a custom organization system to keep everything in order. The additional space in a boutique closet gives us the freedom to create a beautiful, functional boutique closet that has space for all your clothes, shoes, and more. When you upgrade your existing closet with the Inspired Closets Anchorage team, you can get intuitive and innovative features like customizable drawers, long-hang sections, jewelry trays, a Shoe Shrine®, and a walk-in closet island. Your custom options are almost endless.
To create your ideal boutique closet, we collaborate with you every step of the way. From the initial design consultation to design approval and the final installation, we work with you to create a custom master closet system that fits your needs. When we're done, you'll have a master closet design that you love. Give our team a call to find out more about custom boutique and master closet systems in Anchorage. You can also stop by our showroom to see our designs in person.
Learning Center
We invite you to visit the Inspired Closets Learning Center. Our library of resources are sure to help you learn more about custom home organization and provide you with tips and ideas to tackle your next project.
Learn More