Reach-In Closet
Maximum storage behind closed doors.
Free design consultation
Custom design
Professional installation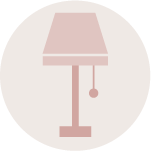 Lighting
Integrate some flattering lighting to highlight your favorite items.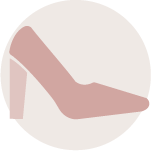 Shoe Shrine®
Display your favorite sneakers and flats with adjustable shoe racks.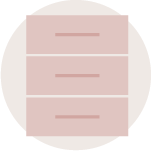 Drawers
Easily store your items with customizable drawers of all sizes.
LET'S DO THIS TOGETHER.
SCHEDULE YOUR FREE CONSULTATION TODAY!
Please share your information below and one of our design consultants will be in touch within 48 hours to set-up a free in-home or virtual consultation.
"*" indicates required fields
Custom Reach-In Closet Organization in Biloxi, Mississippi
Reach-in closets are likely the most common closet type in your Biloxi home, but they aren't the easiest to organize. A reach-in closet usually isn't very deep, meaning you often have to rely on vertical space for your storage needs which can be problematic with basic closet systems. Instead, the team at Inspired Closets Biloxi can create custom reach-in closet systems that maximize the available space and make organization easy. We specialize in designing reach-in closet organization that fits your needs and lifestyle, and we can take any reach-in closet from cluttered to organized in no time.
To make a custom reach-in closet system work for you, we first need to know what goes in your closet and why the current setup isn't meeting your needs. We'll do an in-home consultation to meet with you, evaluate the space, and learn what you're looking for in your reach-in closet design. With this information, we can start creating your new layout.
We can include several space-saving and organizational features for all your items, including built-in drawers, vertical cubbies, sliding trays, and even a Shoe Shrine®. If you have difficulty finding items in your current setup, we can also include an integrated lighting system that brightens the space and makes it easy to see what you're looking for. Once your custom reach-in closet system is installed, you'll immediately feel the calming difference it makes in your home.
When you're ready to take your reach-in closets from stressed to inspired, we're prepared to help. Contact us or schedule a consultation online to start transforming reach-in closets in your home in Biloxi, Gulfport, Moss Point, or other areas along the Mississippi Coast.
Learning Center
We invite you to visit the Inspired Closets Learning Center. Our library of resources are sure to help you learn more about custom home organization and provide you with tips and ideas to tackle your next project.
Learn More