Free design consultation
Custom design
Professional installation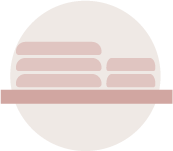 Folding Counter
Say goodbye to piles of clean clothes with a convenient folding counter.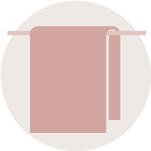 Drying Rack
Give delicate items a dedicated space to dry with a fold-out drying rack.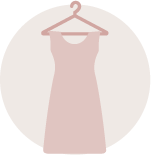 Hanging Station
Avoid wrinkles and allow clothing to air-dry with out-of-the-way hanging rods.
LET'S DO THIS TOGETHER.
SCHEDULE YOUR FREE CONSULTATION TODAY!
Please share your information below and one of our design consultants will be in touch within 48 hours to set-up a free in-home or virtual consultation.
"*" indicates required fields
Every laundry room designed and installed to fit your space!
Custom Laundry Room Cabinetry in Biloxi, Mississippi
For most people, laundry isn't an enjoyable chore, and it can feel more challenging to do it in a cluttered, disorganized space. While we can't make laundry more fun, we can transform your laundry room into a functional, organized area where you'll actually want to spend time. At Inspired Closets Biloxi, we have years of experience helping Mississippi residents take their laundry rooms from chaos to calm with innovative, space-saving solutions and intuitive organizational designs.
If your laundry room is a source of stress in your home, we're here to help. Basic laundry rooms typically lack adequate or intentional storage and organization solutions, and they generally have tons of unused space. Our designers can change this with custom laundry room cabinets and storage solutions that make all the difference. To create a laundry room that suits your needs, we start with an in-home consultation to evaluate the current space, find out why it's not working for you, and discover how you want it to function in the future.
With this information, we can start creating your laundry room design with features like built-in hampers, folding racks, laundry basket cubbies, a folding ironing board, laundry room cabinets, and more. Once our installation team installs your custom laundry solutions, you'll have an organized and functional room that makes doing laundry easier—and maybe even more enjoyable.
When you're ready to take your laundry room from cluttered and chaotic to organized and calm, call our team today. Inspired Closets is located in Biloxi, Mississippi, and we work with residents throughout the surrounding areas, including Picayune, Pascagoula, Gulfport, and other cities along the Mississippi Coast. Schedule a consultation or visit our Biloxi showroom to get inspired for your new laundry room design.
Learning Center
We invite you to visit the Inspired Closets Learning Center. Our library of resources are sure to help you learn more about custom home organization and provide you with tips and ideas to tackle your next project.
Learn More