Free design consultation
Custom design
Professional installation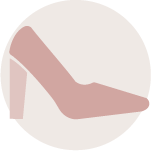 Shoe Shrine®
Give all your shoes a home, from your tallest boots to your smallest flats.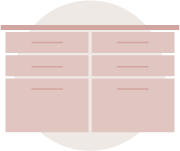 Closet Island
Bring extra storage, functionality, and elegance to your boutique style closet.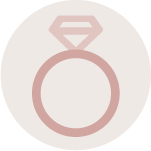 Jewelry Organizers
Keep your valuables organized and accessible with simple drawer liners.
LET'S DO THIS TOGETHER.
SCHEDULE YOUR FREE CONSULTATION TODAY!
Please share your information below and one of our design consultants will be in touch within 48 hours to set-up a free in-home or virtual consultation.
"*" indicates required fields
Boutique Walk-in Closets in Dallas-Fort Worth
When you step into your closet, you should feel immediately relaxed and inspired. Unfortunately that's not the case for many Dallas-Fort Worth area residents. Their master closet is instead a disorganized and stressful space. At Inspired Closets Dallas-Fort Worth, we know that the best solution for a cluttered closet is to have your walk-in closet customized to you.
Our designers work hand-in-hand with you to create a custom boutique closet designed uniquely for you. We visit your home so we can measure the space and observe your existing closet. Then, we ask you questions about how you use your space, your frustrations with it, and your expectations for your new closet. Our talented designers know how to create solutions that optimize your closet for efficiency and organization.
A boutique or room-sized closet affords ample space for features such as our proprietary Shoe Shrine™, which has adjustable shelves that allow you to organize all of your flats, pumps, boots, and sneakers in a space sized specifically for that shoe type. Most boutique closets also feature an island which provides space to fold clothes or lay out your outfits for an upcoming trip. Other features such as valet rods and jewelry trays make it easy to get ready for each day. Built-in hampers reduce the amount of visual clutter in your custom boutique closet and keep the laundry tucked away until laundry day.
Our talented team has designed and installed custom master walk-in closets for residents throughout the Dallas-Fort Worth area. We love being able to create closet designs that inspire our clients daily. We pride ourselves on being easy to work with providing exceptional customer service to every client. You can read more about the experiences of past clients here.
Turning your master walk-in closet into a beautiful, functional space is easier than you think. It takes only four steps. If you're ready to take the step toward a more organized home, give us a call. We will schedule a free consultation with you to discuss your organization challenges.
Learning Center
We invite you to visit the Inspired Closets Learning Center. Our library of resources are sure to help you learn more about custom home organization and provide you with tips and ideas to tackle your next project.
Learn More