Reach-In Closet
Maximum storage behind closed doors.
Free design consultation
Custom design
Professional installation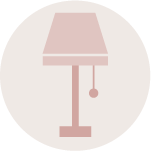 Lighting
Integrate some flattering lighting to highlight your favorite items.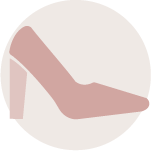 Shoe Shrine®
Display your favorite sneakers and flats with adjustable shoe racks.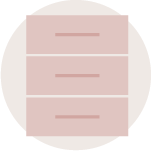 Drawers
Easily store your items with customizable drawers of all sizes.
LET'S DO THIS TOGETHER.
SCHEDULE YOUR FREE CONSULTATION TODAY!
Please share your information below and one of our design consultants will be in touch within 48 hours to set-up a free in-home or virtual consultation.
"*" indicates required fields
Custom Reach-in Closet Systems in Dallas
Maintaining an organized reach-in closet can feel like a losing battle. It's an all-too-common situation. Many Dallas-Fort Worth area residents face the same challenge because their space was not designed for them. At Inspired Closets Dallas-Fort Worth, we provide custom organization solutions so homeowners can take control of the problem areas within their home. With our intuitive, space-saving features, we can transform disorganized, stressful closets into organized, inspired ones.
Our reach-in closet designers customize the closet to each individual client. We want your custom reach-in closet to support your lifestyle and needs. That's why we take the time to talk with you about your lifestyle, how you use your space, and your frustrations with your current space. Using that information, we design a closet with features that work with you. Slide-out baskets keep items organized and off the floor and an angled vertical panel near the top shelf makes it easy to access that hard-to-reach top shelf. Whether the closet is for you or your children, we create a space designed to organize all that you have.
We also recommend a material color and hardware that best coordinate with your existing home decor. We want your reach-in closet design to be uniquely you. The design and installation process is simple and fun. View some of our designs above or hop over to our Testimonials page to hear what our clients have to say about their custom closets. We would love to partner with you. Give us a call or visit our showroom to schedule your free consultation.
Learning Center
We invite you to visit the Inspired Closets Learning Center. Our library of resources are sure to help you learn more about custom home organization and provide you with tips and ideas to tackle your next project.
Learn More