Our joy comes from your joy.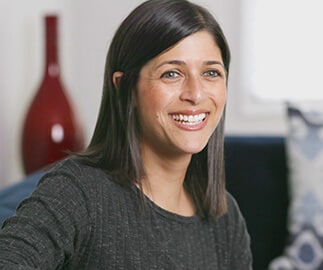 "We have plenty of room and even room to grow in what wasn't that big to begin with. I love my Inspired Closet."
Nicki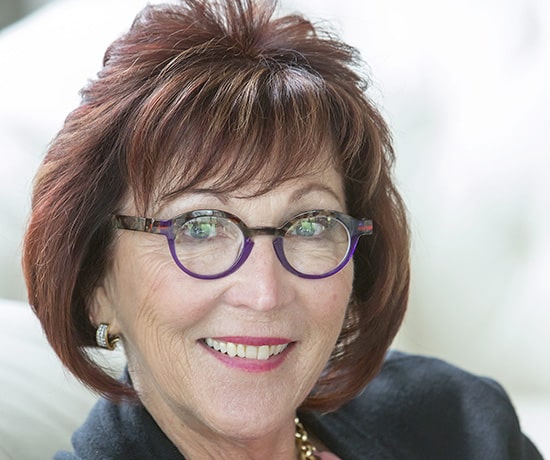 "I love my Inspired Closet. Their four step process was easy and seamless. They got to know us and our needs, they took control of the entire experience and that was great for us."
Sue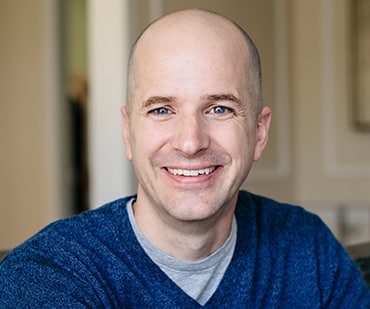 "When you hire somebody like Inspired Closets you just weigh in with what you like. Inspired Closets made the decision making process really easy."
Erik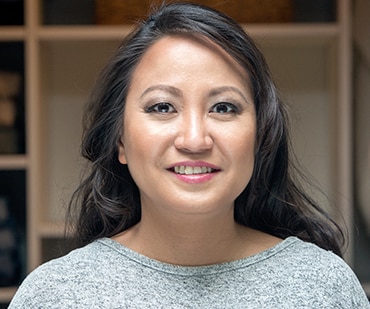 "During the design process, Inspired Closets helped me come up with the designs for the closet that we needed to help organize our life."
Haidee
"Our closet is so organized while also being beautiful. David had so many creative ideas that we would have never thought of. A joy to deal with. A real class act."
Renee E.
"From the moment we stepped into David's showroom, we couldn't wait to have him organize the closets in our new home.  We absolutely love our closets! It's the best thing we've done in our house!"
Jody G.
"I love my new closet organizer! I couldn't be happier with the entire process. From the first phone call, our initial meeting, visiting David's showroom and the installation, everything was perfect!"
Cheri B.
"From our basic plans for a closet to the install, everyone was very competent. I highly recommend using them!! You won't be disappointed."
Sharon D.
"We just built a house and asked David to design our master closet. I was so impressed with his ideas that I added my pantry. I'm so glad we added the pantry because he has me so organized!"
Carol H.
"I highly recommend them and I'm glad I got a 2nd quote from this local business and decided to use them instead of another. You will not be disappointed if you give David an opportunity to design your space!!"
Claudia G.
"We are thrilled with the final result of our new closet. It's beautiful and we have so much more usable space due to David's creativity and design ideas."
Laura P.
"Love my new organized closet!! It looks amazing!! David was super professional and finished a day sooner than I expected. You can tell he takes great pride in his work and was just as excited about it as I was."
Stacey J
"My Closet-My favorite room in the house!! I have referred friends to David! Exceptional work!!"
Angela T.
"Best closet organization company! David is amazing!!"
Kathy M.
"David and his son did an outstanding job with our master bedroom closet. They arrived on time, did a very professional job, cleaned up and finished on schedule. And, my wife and I love the remodeled closet. We highly recommend Inspired Closets for all your storage projects!"
Steve F.
"We couldn't be more pleased! David is so easy to work with, extremely efficient and professional! We are looking forward to having our garage floor done, cabinets installed and bike hoists too! Highly recommend Inspired Closets!!"
Maryann G.
"We were extremely pleased with the work that David did for us in our new home. David gave us great advice to utilize the space we were looking to improve. Very professional and very pleasant to work with on our project. Highly recommend."
Robin H.
"Inspired Closets was excellent to work with. They listened to our requirements and presented a functional and cost effective solution...Completely satisfied from start to finish!"
Mike W.
"David did and excellent job-he came when he said he would, completed the job in record time and left the room spotless. This is the second project he has done for us and I would highly recommend this company to anyone who is looking to use their space more effectively."
Margie E.
"From the moment we stepped into David's showroom, we couldn't wait to have him organize the closets in our new home. Inspired Closets was professional, knowledgeable and extremely reliable! We absolutely love our closets! It's the best thing we've done in our house!"
Jody G.
"David came in, looked at the space and came up with a much better option than I would have done myself. He provided a quote quickly and I had the units installed within two weeks...The finished product is beautiful and we are ecstatic about how much more storage space we have now."
Sandra K.
"It looks great, everything is organized and easy to find now. David is knowledgeable, professional, and the installers did a great job. I highly recommend them for your closet project or any other organizational needs."
Nancy L.
"David was a delight to work with. He came up with an exceptional design. Completely met our needs. Love our new closet!"
Ruth H.
"We have never had a plan when we call David. We just tell him we have a space and he takes it from there! He has a knack for finding the best ways to optimize space from an everyday living standpoint and he does it with kindness and humility. Finding what works for us always seems to be what he cares about most."
Chris W.
"Not only did the closet get the much-needed update but the built-ins in our master bedroom are gorgeous & functional. David & his crew met every deadline & were amazing to work with from design through installation."
Sherri H.
"Inspired Closets of Delmarva did an absolutely fantastic job on our two master closets. From the design process to the installation, to the final product, was just a great experience. We will be having additional closets done in the near future."
David B.
"I can't tell you how many times I have said how much I LOVE my closet. The drawers glide so easy and I love the jewelry drawer. I dress in my closet now. I can NEVER go back to a regular closet again."
June M.
"Our experience with Inspired Closets was absolutely a dream come true! We had our master closet, laundry room, pantry and upstairs hall closet done, and what an amazing difference it made."
Victoria S.
"I just love my closets!! What started out to be just our pantry turned into our master walk-in closets too...and at that point...well you might as well do all the closets in the house!!! We had a wonderful experience and I just love everything having its own place. Thank you guys for a job well done!!"
Annette D.
"We had a wonderful experience with Inspired Closets. David was friendly and helpful during the entire process from measuring through to installation. The end result absolutely met our expectations and even exceeded them once we started "filling closets back up" we had more space than we anticipated. We thrilled with the end result and recommend highly!"
Ashley E.
"I have had several projects done by Inspired Closets and they never disappoint. The quality of the work and attention to detail is like no other. I highly recommend."
Brenda M.
"We had a wonderful experience with Inspired Closets Delmarva. We found them very reliable, courteous, friendly, and professional. They transformed empty spaces into beautiful closets! We are so proud and satisfied with their work that we are eager to show-off their work to our guests and visitors."
Joseph A.
Be the first to get new product news and special offers.