Free design consultation
Custom design
Professional installation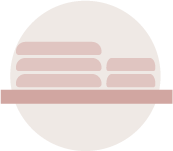 Folding Counter
Say goodbye to piles of clean clothes with a convenient folding counter.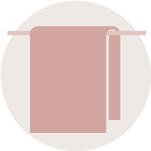 Drying Rack
Give delicate items a dedicated space to dry with a fold-out drying rack.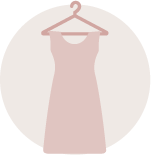 Hanging Station
Avoid wrinkles and allow clothing to air-dry with out-of-the-way hanging rods.
LET'S DO THIS TOGETHER.
SCHEDULE YOUR FREE CONSULTATION TODAY!
Please share your information below and one of our design consultants will be in touch within 48 hours to set-up a free in-home or virtual consultation.
"*" indicates required fields
Custom Laundry Room Cabinets and Storage in Detroit
A poorly designed laundry room can have a big impact on your laundry day routine. Without room to place laundry hampers, baskets often end up on the floor with dirty clothes spilling out everywhere. And without a folding counter, you have to do back-and-forth trips from the dryer to the bedroom or living room to fold and sort clothes. There's a better way to do laundry.
With a custom laundry room from Inspired Closets Detroit, every shelf, cabinet, and drawer is purposefully placed to support how you wash and fold clothes. We can add built-in hampers to keep dirty clothes off the floor or custom cubbies to keep laundry baskets out of the way. We can also add a floating shelf or custom laundry room cabinet to hold your laundry supplies, being careful to place it at a height that's within reach.
Our designers think carefully through every aspect of the design. We'll even select colors and hardware for your laundry closet design that match your Detroit-area home's decor. If you want to make any changes to the design, no worries. We are patient and understanding as we make design changes. This is your custom laundry room and we want you to love it.
It only takes four steps to turn a disorganized, stressful laundry room closet into an organized, inspired space. Give us a call today to schedule a free consultation. We can design and install custom laundry room cabinets throughout Oakland and Macomb counties, including Rochester, West Bloomfield, and Birmingham.
Learning Center
We invite you to visit the Inspired Closets Learning Center. Our library of resources are sure to help you learn more about custom home organization and provide you with tips and ideas to tackle your next project.
Learn More