Reach-In Closet
Maximum storage behind closed doors.
Free design consultation
Custom design
Professional installation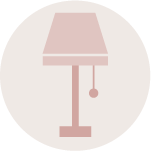 Lighting
Integrate some flattering lighting to highlight your favorite items.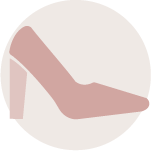 Shoe Shrine®
Display your favorite sneakers and flats with adjustable shoe racks.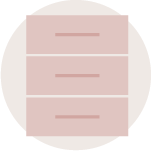 Drawers
Easily store your items with customizable drawers of all sizes.
LET'S DO THIS TOGETHER.
SCHEDULE YOUR FREE CONSULTATION TODAY!
Please share your information below and one of our design consultants will be in touch within 48 hours to set-up a free in-home or virtual consultation.
"*" indicates required fields
Custom Reach-in Closet Systems in Hilton Head, SC
Many of our Hilton Head area clients come to us overwhelmed about the organization of their reach-in closets. They feel that they never have enough space in their closets. With a custom reach-in closet, their perspective is completely different. The square footage of the closet did not change, but the design of the closet did. Suddenly, organization is effortless.
When your closet is designed for your belongings, it's easy to find a place for everything. Our custom reach-in closet designs have transformed the lives of Hilton Head area residents, including those in Pritchardville, Bluffton, and Okatie, SC. We begin the process with a design consultation so we can learn more about you, your family, your lifestyle, and your closet. Tell us about what you love — and don't love — about your current closet design. We take your needs and wants into account as we make design recommendations. Learn about the experiences of Inspired Closets Hilton Head clients by viewing our Testimonials page.
Our designers are masters of space design. We know how to use intuitive features, such as valet rods, shoe cubbies, and slide-out baskets, to make the most of every square inch of space. Because we recognize that your needs might change over time, we can also install adjustable shelves and customizable wall hooks that can adapt with you. Every design decision made for your custom reach-in closet organization system is made to simplify your life.
The process of transforming your reach-in closet into an organized, inspired space takes only four steps. Our team guides you through every single step. Call today to schedule a consultation or meet our team in person at our showroom in Bluffton, SC.
Learning Center
We invite you to visit the Inspired Closets Learning Center. Our library of resources are sure to help you learn more about custom home organization and provide you with tips and ideas to tackle your next project.
Learn More