Free design consultation
Custom design
Professional installation
Key Features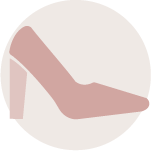 Shoe Shrine®
Create a dedicated space for tall boots and high heels.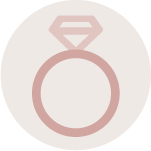 Jewelry Organization
Keep favorite pieces safe, accessible, and tangle-free.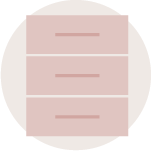 Shaker Drawer Fronts
Add a modern look and feel to closet drawers and doors.
LET'S DO THIS TOGETHER.
SCHEDULE YOUR FREE CONSULTATION TODAY!
Please share your information below and one of our design consultants will be in touch within 48 hours to set-up a free in-home or virtual consultation.
"*" indicates required fields
Custom Closets in Melbourne, Florida
We know that your Melbourne home has multiple closets of various shapes and sizes and getting those closets organized is our mission. We're passionate about custom organization because we've seen the positive impact it has on daily life. Getting dressed is easier when you can easily see and access what you own. Putting laundry away is an easy task when everything has a place. You'll feel more relaxed and calm every time you're in your closet.
Our expert design team has extensive experience working with closets of all shapes and sizes, including reach-in, walk-in, and boutique closets. We get to know you and what you need and want in a closet and then we design a solution that matches your needs.
Custom Reach-In Closets
Reach-in closets are the most common closet type and often need the most organizational help. We'll add hanging rods, sliding trays, soft-close drawers, and more to keep your clothes and accessories organized and visible. You can learn more by visiting our Reach-In Closet page.
Custom Walk-In Closets
Your primary closet is likely a closet that you can walk in. Walk-in closets are typically larger in size than a reach-in closet, but that extra space is often not maximized. With the extra space, we can implement various organizational solutions, including a built-in dresser, hampers, vertical cubbies, integrated lighting, and jewelry drawers, to create dedicated space for all your things. Visit our Walk-In Closet page to learn more.
Custom Boutique Closets
A boutique closet is typically a room-sized closet that affords space to custom organization solutions for all of your belongings. Feel inspired every time you step foot in your boutique closet and enjoy your organized, clutter-free space. We'll include beautiful and functional features in your boutique design, including a walk-in closet island, elegant lighting, and even a Shoe Shrine®. Visit our Boutique Closets page to get design inspiration.
We're passionate about transforming all types of closets in Melbourne-area homes, and our clients love what we do. You can read more about their experiences from our client testimonials to see why Inspired Closets is the right team for you. We work throughout Melbourne, Viera, Palm Bay, Merritt Island, Rockledge, and Cocoa Beach, so we're ready to help you wherever you live.
Give us a call to schedule your free consultation or visit our Melbourne showroom to get inspired today.
Learning Center
We invite you to visit the Inspired Closets Learning Center. Our library of resources are sure to help you learn more about custom home organization and provide you with tips and ideas to tackle your next project.
Learn More