Free design consultation
Custom design
Professional installation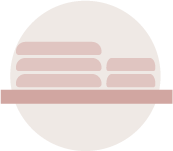 Folding Counter
Say goodbye to piles of clean clothes with a convenient folding counter.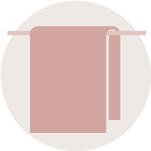 Drying Rack
Give delicate items a dedicated space to dry with a fold-out drying rack.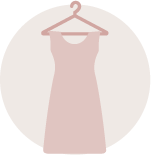 Hanging Station
Avoid wrinkles and allow clothing to air-dry with out-of-the-way hanging rods.
LET'S DO THIS TOGETHER.
SCHEDULE YOUR FREE CONSULTATION TODAY!
Please share your information below and one of our design consultants will be in touch within 48 hours to set-up a free in-home or virtual consultation.
"*" indicates required fields
Custom Laundry Room Cabinets in Milwaukee
A laundry room with a smart design makes washing and folding clothes a much smoother process. A designated area to sort laundry means you don't have to put piles on the floor or stack full laundry baskets on top of each other. And when you have a folding counter or shelves to place recently laundered clothes, you don't feel short on space as you pull clothes out of the dryer. Our team loves designing custom laundry room cabinets for Milwaukee area homes because of the positive impact it can have.
Everyone has their own way to do laundry. So shouldn't your laundry room have features that work with your laundry habits? We think so. Inspired Closets Milwaukee strives to create a space that supports you and your lifestyle. That's why we have a one-on-one conversation to get to know your organization challenges with your current set-up and your wants and needs for your new space. Using information from our initial consultation, our designers make recommendations that align with your vision for your space. We try to balance functionality with beauty by using intuitive features made of high-quality materials. The colors and hardware we recommend for the laundry room cabinetry in your Milwaukee home will match the existing decor of your home.
Our installation crew takes care of removing your current laundry cabinets and installing your new design. Installation typically takes one to two days. In just four simple steps — consult, design, prepare, and install — you can have a laundry room that you actually enjoy being in. Take the first step by scheduling a free consultation today.
Learning Center
We invite you to visit the Inspired Closets Learning Center. Our library of resources are sure to help you learn more about custom home organization and provide you with tips and ideas to tackle your next project.
Learn More