Reach-In Closet
Maximum storage behind closed doors.
Free design consultation
Custom design
Professional installation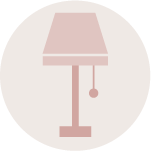 Lighting
Integrate some flattering lighting to highlight your favorite items.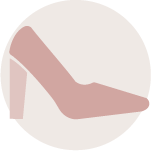 Shoe Shrine®
Display your favorite sneakers and flats with adjustable shoe racks.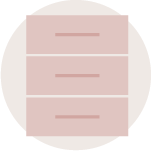 Drawers
Easily store your items with customizable drawers of all sizes.
LET'S DO THIS TOGETHER.
SCHEDULE YOUR FREE CONSULTATION TODAY!
Please share your information below and one of our design consultants will be in touch within 48 hours to set-up a free in-home or virtual consultation.
"*" indicates required fields
Custom Reach-in Closets in San Francisco
When space is limited in your reach-in closet, you have to maximize every single square inch. Our designers at Inspired Closets San Francisco are masters of space design, creating custom reach-in closets that maximize the functionality of your closet and make organization easy. We believe that the best way to maintain an organized closet is to have a custom organization solution tailored to you. That's why we work with San Francisco area residents to transform their stressful, disorganized closets into organized, inspired ones.
We always begin the custom closet process with a one-on-one consultation. We want to gain a good understanding of how you use your space and what you own, so we can design a truly custom reach-in closet for your San Francisco area home. Your closet should support your daily routines, keeping items accessible and organized so it's easy to get ready for the day. With features like adjustable shoe shelves, short and long hang sections, and valet rods, we create a space that makes organization effortless. We can add slide-out baskets for fast organization, as well as an angled vertical panel so it's easier to reach and access what you need from the top shelves. We carefully consider every single part of the custom reach-in closet design. Our San Francisco area clients appreciate the level of customization they can achieve with us, and you will too.
We recommend colors and hardware for your custom reach-in closet system that match your San Francisco area home's decor. In the end, you'll have a beautiful, functional closet that makes it easy to find what you need and get ready for the day. Most of our reach-in closet designs can be installed in just a few hours. If you're ready to calm the chaos that can take over your reach-in-in closet or your child's reach-in closet, give us a call. We'll schedule your free consultation and get to work creating a closet design that is as unique as you.
Learning Center
We invite you to visit the Inspired Closets Learning Center. Our library of resources are sure to help you learn more about custom home organization and provide you with tips and ideas to tackle your next project.
Learn More