Free design consultation
Custom design
Professional installation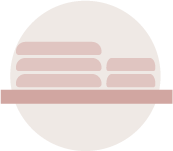 Folding Counter
Say goodbye to piles of clean clothes with a convenient folding counter.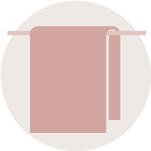 Drying Rack
Give delicate items a dedicated space to dry with a fold-out drying rack.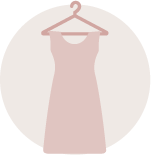 Hanging Station
Avoid wrinkles and allow clothing to air-dry with out-of-the-way hanging rods.
LET'S DO THIS TOGETHER.
SCHEDULE YOUR FREE CONSULTATION TODAY!
Please share your information below and one of our design consultants will be in touch within 48 hours to set-up a free in-home or virtual consultation.
"*" indicates required fields
Custom Laundry Room Storage in San Francisco
The laundry room is one of the hardest working rooms in the home, but it can also be one of the most neglected. For many San Francisco area homeowners, dirty clothes can pile up on the floor while cleaning supplies and other items get forgotten, lost in a jumble at the back of laundry room cabinets. At Inspired Closets San Francisco, we create custom organization solutions that make it easy to keep your laundry room organized.
Our talented designers take the time to understand your frustrations with your current laundry room set-up, as well as what you hope to see in your new custom laundry room. We want to have a good grasp on how you use your space so we can create a laundry room that maximizes efficiency and organization. We can add a folding counter that makes it easy to fold clean clothes, as well as a hanging rod for hanging delicate clothes to dry. Our built-in hampers let you separate darks and lights before you begin washing, and a built-in ironing board can be accessed when needed to iron clothes, then tucked neatly away into a laundry room cabinet when you're done. For every San Francisco area client we work with, we strive to customize their laundry room to them. We even recommend colors and hardware that match the existing decor of the home.
Transforming your laundry room into an organized, stress-free space happens in four easy steps. Our team of experts will guide you through every part of the process. We are patient and understanding, making adjustments to the design as needed until you are completely satisfied. If you are ready to take control of the organization in your laundry room, give us a call to schedule a free consultation.
Learning Center
We invite you to visit the Inspired Closets Learning Center. Our library of resources are sure to help you learn more about custom home organization and provide you with tips and ideas to tackle your next project.
Learn More