Reach-In Closet
Maximum storage behind closed doors.
Free design consultation
Custom design
Professional installation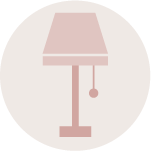 Lighting
Integrate some flattering lighting to highlight your favorite items.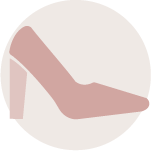 Shoe Shrine®
Display your favorite sneakers and flats with adjustable shoe racks.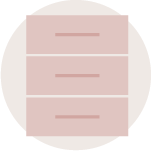 Drawers
Easily store your items with customizable drawers of all sizes.
LET'S DO THIS TOGETHER.
SCHEDULE YOUR FREE CONSULTATION TODAY!
Please share your information below and one of our design consultants will be in touch within 48 hours to set-up a free in-home or virtual consultation.
"*" indicates required fields
Custom Reach-in Closet Systems in Seattle Area
When you have a reach-in closet with limited space, utilizing every square inch is a must. You need smart design and organization solutions that maximize the space. At Inspired Closets Seattle, we believe that the best way to maintain an organized closet is to have it customized to you. Our designs and features turn disorganized, stressful reach-in closets into organized, inspired ones.
We've helped homeowners around the Seattle area, including Kirkland, Bellevue, Mercer Island, Newcastle, and Snohomish, transform their reach-in closets with custom organization solutions. Our designers take the time to understand your lifestyle and frustrations with your current space. We start the process with a one-on-one consultation so we can ask you questions about your organization challenges and your expectations for your new closet. We also take full inventory of the belongings in your closet. With that information, we design a custom reach-in closet solution with features that simplify your life..
Your needs and wants guide every design decision we make. All of our designs are truly customized to you, from the amount of space we dedicate to hanging vs. folded clothing to the closet material color and decorative hardware we use. We want to make sure your reach-in closet design coordinates with your existing home decor. No matter the size of your reach-in closet, our designers can transform it into a space that makes it easy to start and end every day organized.
The entire process, from consultation to installation, happens in four simple steps. If you're ready to calm the chaos in you or your child's reach-in closet, give us a call to schedule your free consultation. You are also welcome to visit our custom closet showroom in Seattle, WA to see our designs in person.
Learning Center
We invite you to visit the Inspired Closets Learning Center. Our library of resources are sure to help you learn more about custom home organization and provide you with tips and ideas to tackle your next project.
Learn More