Free design consultation
Custom design
Professional installation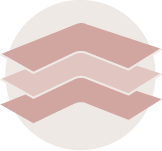 Corner Shelves
Custom corners maximize every inch of your kitchen pantry space.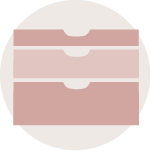 Pull-Out Drawers
Keep any item within reach with pull-out drawers of various sizes.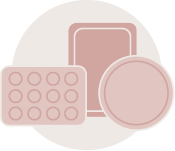 Sheet Pan Storage
Vertical dividers take advantage of thin sheets, pans, and platters.
LET'S DO THIS TOGETHER.
SCHEDULE YOUR FREE CONSULTATION TODAY!
Please share your information below and one of our design consultants will be in touch within 48 hours to set-up a free in-home or virtual consultation.
"*" indicates required fields
Custom Kitchen Pantry Cabinets and Storage in Seattle
On most days it can seem like traffic is constantly passing through your kitchen. People rush to grab breakfast before running out the door for work or school, and then they gather in the kitchen at the end of the day, albeit usually at different times, for dinner. All of this traffic makes the kitchen prone to clutter and disorganization. We provide custom organization solutions that make it easy to keep your kitchen and pantry organized.
We help Seattle area residents take control of their kitchen pantry organization with custom solutions. Our designers take the time to understand the organization challenges you have with your current pantry and your hopes for the new solution. We visit your home to get to know you, measure your space and take an inventory of your belongings, and then get to work designing a space tailored to you and your family. We use clever features, such as slide-out trays, stemware storage, and vertical shelf dividers, that save on space while keeping your appliances, dishes, utensils, food, and spices accessible. We can also add built-in wine racks to store your wine collection, or customizable wall hooks to hold all of your pots and pans. When you partner with Inspired Closets Seattle, your kitchen pantry and cabinets will be truly customized to you.
When designing the custom pantry cabinet for your Seattle area home, we consider your existing kitchen decor and recommend material color and decorative hardware to match. We want you to be completely satisfied with the finished design. Together we'll work through each step of our four step process. In the end, you'll have a custom built pantry that makes it easier to keep your kitchen organized. To schedule your free consultation, give us a call or visit our showroom in Seattle, WA.
Learning Center
We invite you to visit the Inspired Closets Learning Center. Our library of resources are sure to help you learn more about custom home organization and provide you with tips and ideas to tackle your next project.
Learn More