Free design consultation
Custom design
Professional installation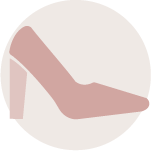 Shoe Storage
Clear away doorway clutter with a designated space for everyone's shoes.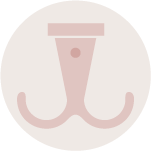 Hook Boards
Increase entryway storage opportunities with convenient hook boards.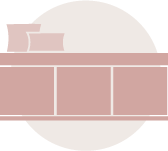 Bench Seating
Take a seat at the end of a long day with integrated bench seating.
LET'S DO THIS TOGETHER.
SCHEDULE YOUR FREE CONSULTATION TODAY!
Please share your information below and one of our design consultants will be in touch within 48 hours to set-up a free in-home or virtual consultation.
"*" indicates required fields
Custom Entryway Storage Systems in Tucson, Arizona
When your entryway is optimized with designated spots for important belongings like keys, bags, and jackets, you'll feel the difference immediately. Your items are organized, so they're easier to see and harder to lose — and it's much easier to step out the door during the morning rush. And when you walk through the door at the end of a busy day, you'll be relieved to have a dedicated space to easily store your things.
The Inspired Closets Tucson team believes in the transformative effect of custom organization. An organized custom entryway or mudroom may seem like a small change, but it can determine whether you start or end the day in a calm and relaxed state of mind. We believe that custom entryway and mudroom storage solutions can improve the lives of our Tucson-area clients, and that's why we love designing and installing them.
The secret to designing a practical and beautiful entryway storage system is to customize it to your specific needs and wants. If you have a big family, custom mudroom lockers offer each family member a space to store their backpack, bag, keys, and shoes. If you have a small entryway, we can install storage hooks and shelves to house your belongings without getting in the way. Whatever you need, the Inspired Closets Tucson team can design and install it. Our team is ready to help you transform your home with an inspired entryway or mudroom. Call us today or visit our Tucson showroom to see our designs.
Learning Center
We invite you to visit the Inspired Closets Learning Center. Our library of resources are sure to help you learn more about custom home organization and provide you with tips and ideas to tackle your next project.
Learn More