Free design consultation
Custom design
Professional installation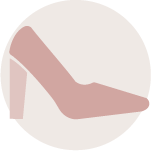 Shoe Shrine®
Give all your shoes a home, from your tallest boots to your smallest flats.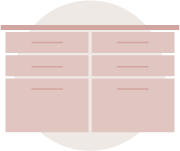 Closet Island
Bring extra storage, functionality, and elegance to your boutique style closet.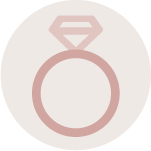 Jewelry Organizers
Keep your valuables organized and accessible with simple drawer liners.
LET'S DO THIS TOGETHER.
SCHEDULE YOUR FREE CONSULTATION TODAY!
Please share your information below and one of our design consultants will be in touch within 48 hours to set-up a free in-home or virtual consultation.
"*" indicates required fields
Boutique Walk-in Closets in LA County
At Inspired Closets, we believe that inspired days start in organized, inspired homes. Our steadfast belief that custom organization leads to a happier, healthier life is what drives us to connect with clients throughout LA County. At Inspired Closets Warner Center, we work with Los Angeles area homeowners to transform stressful, disorganized walk-in closets into organized, inspired spaces.
When a master walk-in closet is not designed to your needs, the layout can feel awkward and much of the space is wasted. Inspired Closets Warner Center creates custom boutique closet systems that fit you and your lifestyle. Every feature we design into your master walk-in closet is thoughtfully incorporated to support the way you live and maximize the space you have.
If you travel and need a convenient place to plan outfits and pack or if you need a place to fold clothes, a center island may be a practical addition to your master walk-in closet. Our experienced designers know how to use clever, intuitive features designed to make your space more functional. During the design process, our designer will share the material colors and hardware that truly bring your closet to life. We design boutique closets for residents throughout LA County, including in Calabasas, Canoga Park, Topanga, and Woodland Hills.
Transforming your master walk-in closet is easier than you think. Together we will work through the four steps of our process to turn your closet into a space that makes you feel ready to take on the day. If you're ready to rethink your master walk-in closet, call us to schedule your free consultation.
Learning Center
We invite you to visit the Inspired Closets Learning Center. Our library of resources are sure to help you learn more about custom home organization and provide you with tips and ideas to tackle your next project.
Learn More